8 Reasons Why Vietnam Is a Great Place to Play Golf
In past decade, Japan, China, Korea, even Thailand are the popular destinations for golfers on their golf trips and Vietnam is not on the list. Most golfers are pretty well travelled and they create habit and tend to go for what they know rather than try something new. But now Vietnam has changed and becomes a fastest growing golf nation in the world; in a few years, numerous courses designed by some of the biggest names in world golf have opened. And by 2021, there could be as many as 100 courses built in here, Vietnam golf tours are now a new attractive destination for all golfers over the world
Here are 8 great reasons why Vietnam is a great place to play golf for your holiday trip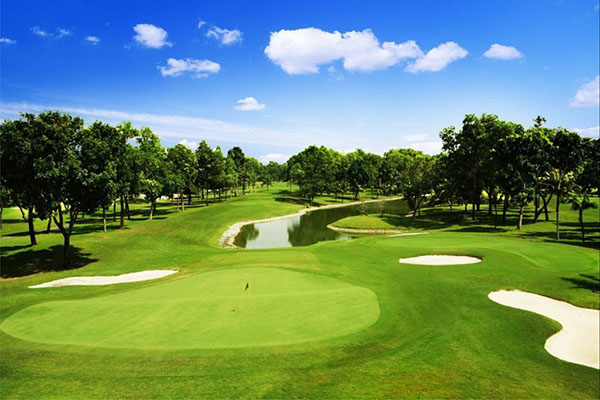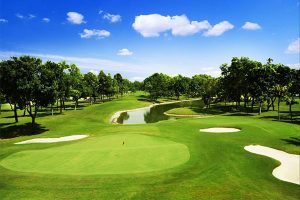 1. Exceptional World Class Golf Courses
Most of Vietnam Golf Courses are designed by the world's leading companies and designers such as Greg Norman, Nick Faldo, Colin Montgomerie, Pacific Coast Designs – PCD and many others have built some unique and challenging courses all over Vietnam.
Hanoi and in North has around 30 golf courses within reach of the city, some of great course are Skylake Golf resort offers two breath-taking golf courses and King Island Country Club with its three courses by 3 designers. Van Tri golf course was designed by Peter Rousseau and there are many other great and accessible courses here.
Ho Chi Minh and the South has at least 15 courses which are suitable for international visitors, some of popular and attractive courses are Tan Son Nhat Course by Nelson & Haworth, Taekwang Jeongsan Country Club which is located on an island in the middle of the Mekong River, Long Thanh golf club is also a great choice for golfers
Danang in Central has 6 unique courses Danang Golf Club is a superb links-style course designed by Greg Norman with some wonderful holes, especially those close to the ocean.   Next door Colin Montgomerie has built another fabulous course and a little further north Nick Faldo has built Laguna Lang Co Golf Club between the hills and ocean.  Last but not least Luke Donald has chosen Danang to build Ba Na Hills, his first signature course and the first floodlit course in Danang. Two other new courses located in Hoi An are Hoiana Shores Golf Club and Vinpearl Golf Nam Hoi An 
2. Climate All Year Round
Vietnam is tropical climate, there are considerable variations in the weather patterns throughout the country and when it's raining in one place then it's often sunny elsewhere.  November to April is winter in Hanoi and North, this is the best time to visit Hanoi although it can get quite cold at times with temperatures ranging from 17-22⁰C.  Danang is at its best from February to May.  Climate in Ho Chi Minh seems most suitable for golfing all year round, most time is sunny and dry, rainy season is from June to October in Ho Chi Minh City, but it is not bad enough to ruin a golf round.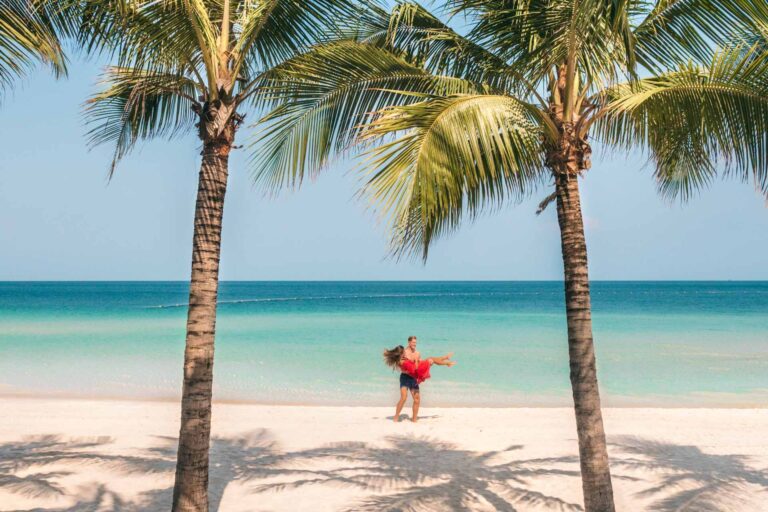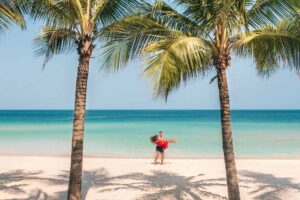 3. Friendly and knowledgeable caddies
Caddies and golf carts are mandatory at all golf courses in Vietnam so make the best use of them.  Most will speak English and want you to enjoy them . They are exceptionally good and they will really add to your enjoyment of the course.  Don't forget to give them a tip at the end of the round, because their salaries are low and they rely on tips to supplement their income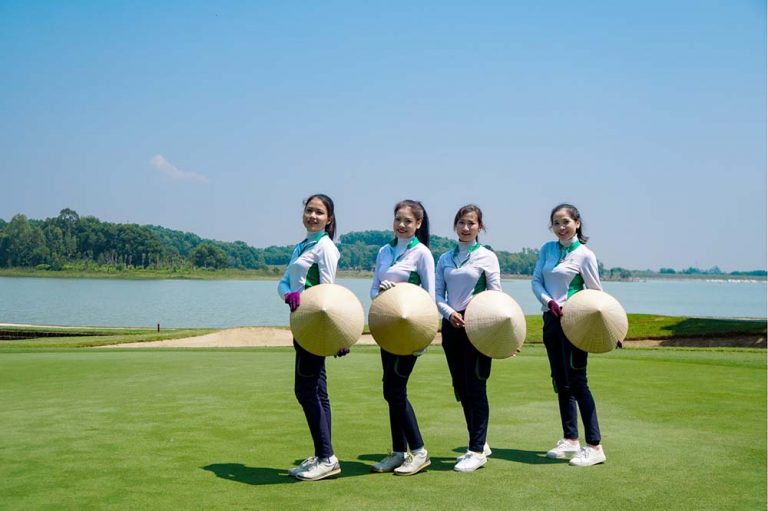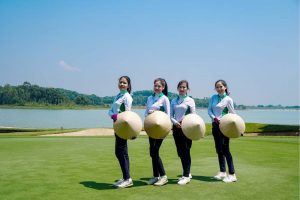 4. Reasonable Price
An average price for golf in Vietnam during weekday is from US$60 to US$80 including a caddie and shared cart and this rises to US$100 at weekends and on public holidays.  A meal for two at a mid-range restaurant costs less than US$20 and a beer around US$1.50.  You can rent a private car from golf agent, they have good condition car well trained driver, they will pick you up from hotel to course and wait for your return, price is also cheap from US$50/ day depend on the distance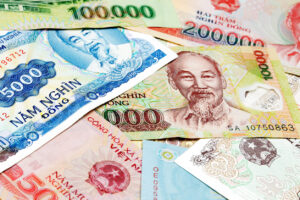 5. Great options for Sightseeing tours
While golf is the core activity, many golf tourists are looking for the complete experience. This may be eating, drinking and entertainment, sightseeing and experiencing the local culture. Vietnam is a place for all of these tastes
Beside golfing in Hanoi, you should not miss Halong Bay, a UNESCO World Heritage Site, this place is like something right out of a movie. The fact is that Halong Bay features a wide range of biodiversity, while the surrealistic scenery has indeed featured in endless movies. While in Danang, we can visit the ancient Chinese fishing port of Hoi An which is a UNESCO World Heritage site and a short distance from Danang.  Other excursions in Ho Chi Minh City include a cruise along the Mekong Delta or a visit to the Cu Chi Tunnels
6. Easy to get to other destinations
Ho Chi Minh City and Hanoi are 2 biggest cities with international airport connected to flights from all over the world. Danang and Nha Trang are also connected to flights from Thailand, China, Malaysia, Singapore and South Korea.  There are plenty of internal flights and more and more low cost airlines offering excellent value.  Taxis are abundant and cheap, public bus from airports to some points in central are also available. This makes getting to your choice of destination for a Vietnam golf holiday quite easy and seamless.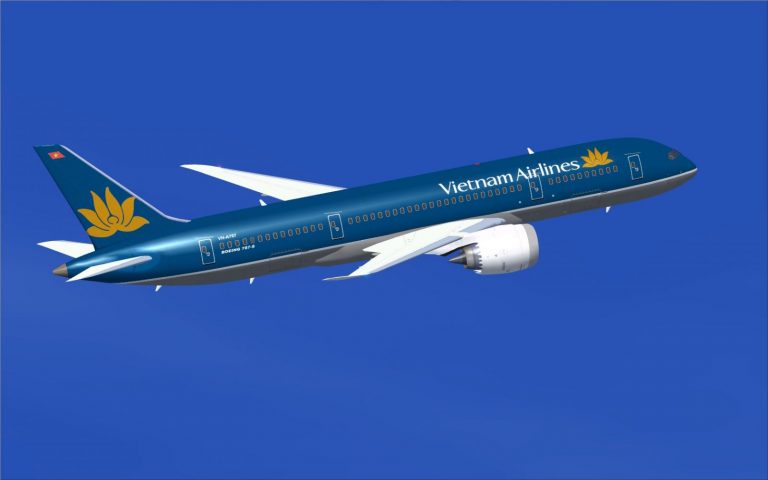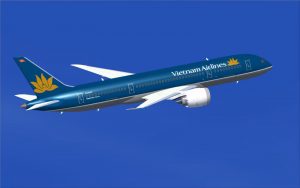 7. Great Food
Traditional Vietnamese cooking is greatly admired for its fresh ingredients, minimal use of dairy and oil, complementary textures, and reliance on herbs and vegetables. Common ingredients include shrimp paste, fish sauce, bean sauce, rice, fresh herbs, fruit and vegetables. In the major cities you can still see the French influence with fresh baguettes on offer.  If you happen to be near the beach, then you can sample the wonderful fresh seafood at very attractive prices.
Some of famous foodsin Vietnam that you should try are Pho noodles, Banh Mi (French-Vietnamese sandwich), Banh Xeo (Crispy Pancake), Goi Cuon (Vietnamese Fresh Spring Rolls), Mi Quang (Vietnamese Turmeric Noodles), Bun Cha (Noodles With Grilled Pork), Com Tam (Broken Rice), Banh Cuon (Rolled Cake)…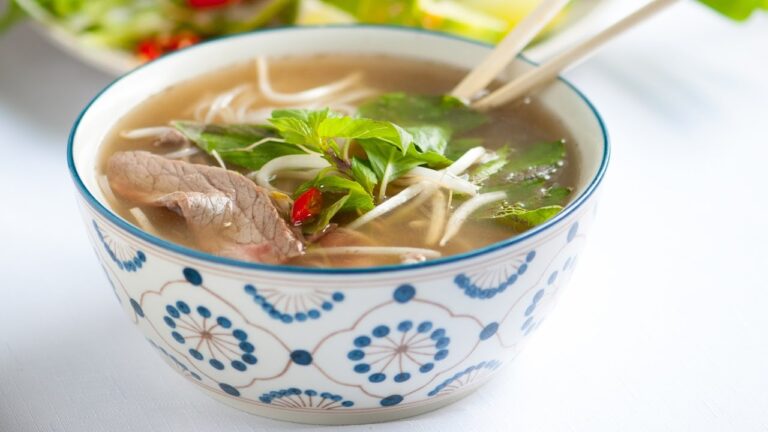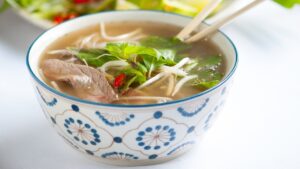 8. Stunning and Beautiful Beaches
Vietnam is famous for its beaches, after a round of golf there is nothing better than to chill out on a white sand beach. Danang is a world class beach resort with some wonderful hotels and resorts along the beach.  If you are into water sports, then Nha Trang is the place to head but the ultimate beach escape is Phu Quoc Island – an idyllic location to play golf and relax. Another choice  for golf and beach is at Mui Ne beach, this city is just 200km from Hoi Chi Minh City.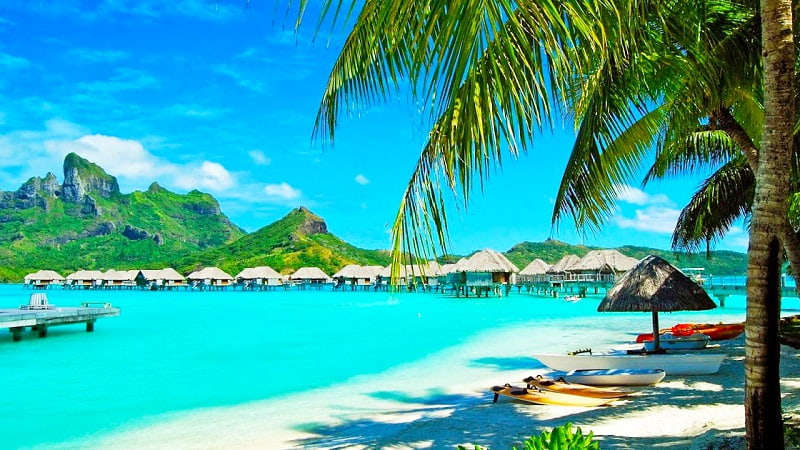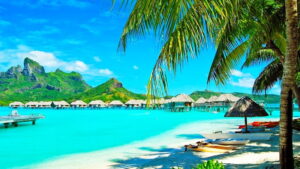 Read more;