Phuket to Reopen for Fully Vaccinated International Tourists from July 1, 2021
The Tourism Authority of Thailand has confirmed that travellers who are vaccinated and belong to low-risk countries will be given permission to directly fly to Phuket.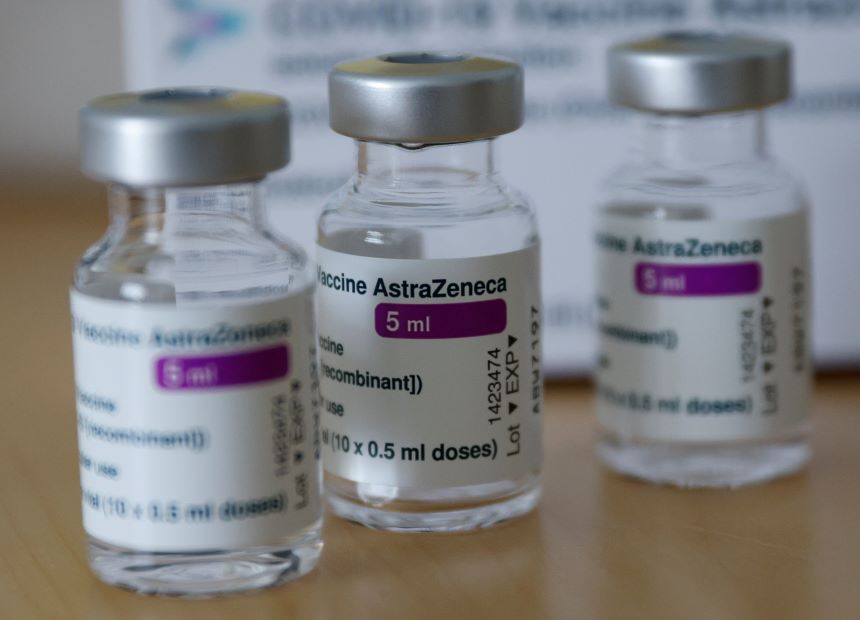 The COVID-19 Pandemic  has caused big losses on various industries globally. Almost all businesses across the world have faced severe losses due to the deadly virus. One of the most affected industries because of the pandemic include hospitality and tourism. In recent circumstances, it comes as no surprise that a touristy area like Thailand's Phuket has seen some of the worst days in its history. However, as per the new announcement, it is being said that the island will be welcoming fully vaccinated international tourists from July 1
In a positive move, the Tourism Authority of Thailand has confirmed that international tourist who are fully vaccinated and belong to low-risk countries will be given permission to directly fly to Phuket. These people can fly direct to the island with no need to quarantine as part of the "Phuket Sandbox" pilot scheme from July 1. Further, the tourists will mandatorily have to stay in Phuket for at least 14 days before they can visit any other part of Thailand.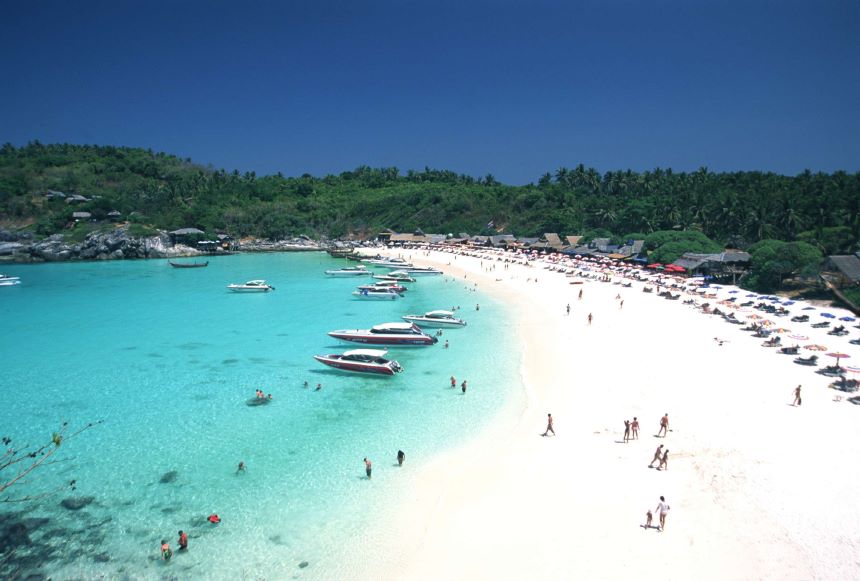 As a part of preparation for reopening the island, the state is making efforts to vaccinate the maximum number of people. The aim is to ensure 70 per cent of the island's population have received both Covid-19 jabs ahead of the reopening; so far, some 50 per cent of residents are vaccinated, according to local media reports.
If Phuket's pilot programme is successful, eight other tourist destinations in Thailand will reopen to international visitors in a similar manner over the next few months: Krabi, Phang-nga, Koh Samui, Pattaya, Bangkok, Buriram, Cha-am and Hua Hin.
PHUKET SANDBOX FREQUENTLY ASKED QUESTIONS
Planning your trip
As of 1st July, 2021, Phuket, Thailand will be open to international travellers.
There will be no quarantine requirements for fully vaccinated travellers who are tested negative seventy-two <72> hours before arrival in Phuket.
You must spend at least fourteen <14> nights in Phuket before being able to travel freely in the rest of Amazing Thailand.
You may stay for less than fourteen <14> nights and return to your home country.
Child policy
Children aged six <6> or above must get a COVID test before departure from their home country.
In case parents are found to have Covid-19 during their stay in Phuket, the children will be required to be put into isolation for fourteen <14> days thereon.
Countries
The 'Phuket Sandbox' is applicable only for fully vaccinated international travellers from countries/regions with a low to medium risk of SAR-CoV-2 virus as announced and constantly updated by the Ministry of Public Health (MoPH). *The list will be available soon*
High-risk countries are not allowed entry.
Please keep yourself updated as the lists of countries will be updated timely.
Visa & Certificate Of Entry
Every traveler must obtain a 'Certificate of Entry' (COE) before being eligible to fly into Phuket
International Airport.
Check the website for the required documents and the four easy <4> steps to apply before arriving in Phuket.
The Royal Thai Embassy/Consulate-General takes three <3> working days to process steps one <1> and step three <3> respectively so please leave enough time to apply.
Applicants must continually check the result of their application on the website after submitting each step.
Insurance
Foreign travelers must have insurance covering the treatment and medical expenses for COVID-19, with a minimum coverage of One Hundred Thousand US Dollars <100,000 USD>.
The insurance must cover the total duration of your stay in Thailand. Please print out one copy (with receipt) as you will need to show at Phuket International Airport upon arrival.
Accepted Vaccines
International travelers with the following vaccines are able to enter Phuket.
WHO approved vaccines
Thai FDA approved vaccines:
Astra Zeneca
Moderna
Johnson & Johnson
Sinovac Biotech
Sinopharm
You must be vaccinated more than 14 days to 1 year before entering Phuket
A proof of vaccination must be submitted when applying for a COE.
Airlines
Airlines that announced direct flights to Phuket are:
THAI Airways International
Singapore Airlines
Emirates
Qatar Airways
Hongkong airlines
EVA Air
Korean Air
Jinair
Cathay Pacific
KLM
Please check airline flight schedules on their websites as this list might change.
Please be aware that some airlines might not be able to operate to your home country when returning due to their current regulations. Please check carefully.
You are responsible to check their requirements for returning to your home country.
Before Checking in for your International Flight to Phuket International Airport
You must get an 'RT-PCR' Covid test within seventy-two <72> hours before arrival in Phuket and submit a proof to the Ministry of Foreign Affairs as per the requirements of the 'Certificate of Entry' (COE) – Step four <4>.
Ensure that you have printed out:
Your approved 'Certificate of Entry' (COE)
Your 'SHA Plus' hotel reservation(s) showing at least fourteen <14> nights stay with the 'SHAPBA' confirmation (please see 'Accommodation' section below).
Your insurance policy summary showing the required coverage and receipt
Your RT-PCR test result
At Phuket International Airport Arrivals Hall
You must download the 'Mor Chana' mobile application as soon as possible after landing.
Upon arrival at Immigration, you are required to:
Your passport
Completed a '™.6' immigrational arrival card
Provide your printed 'COE'
Provide your Visa (if applicable)
Your "SHA Plus" hotel booking with the 'SHAPBA' confirmation (please see 'Accommodation' section below).
Your travel insurance
The 'Mor Chana' application loaded in your mobile telephone and 'Check In' at Phuket International Airport
Your return flight confirmation from Phuket International Airport in the event you are staying in Phuket for less than fourteen <14> nights.
'Mor Chana' Application QR codes
'Mor Chana' is an application that is simple and easy to use as it helps to track and trace where Thai residents, nationals and visitors alike in the case a Covid-19 case has been identified and contact needs to be made.
In the application, there are four <4> points of information to be made accessible, which are 'Camera', 'Location', 'Pictures' and 'Store'.
'Mor Chana' will notify users when they are at risk of being near or contacting a COVID-19 infected person.
SHA & SHA Plus+
'SHA' is a certification for businesses who meet the basic standards of hygiene and health safety for their products and services in accordance with the nationwide measures to prevent the spread of the Coronavirus Disease 2019 (COVID-19).
'SHA Plus' is a certification for companies/individuals who have received their 'SHA' certification 'PLUS' at least 70% of their workforce has been fully vaccinated.
The 'SHA Plus' list is constantly updated as and when businesses are certified.
Follow this link: to keep updated of 'SHA Plus' businesses.
Whilst in Phuket
You can go anywhere within the Phuket province, BUT you must strictly follow the 'DMHTTA' precautions:
D – Distancing
M – Mask wearing
H – Handwashing
T – Temperature check
T – Testing for COVID-19
A – contact tracing application ('Mor Chana').
Masks must be worn at all times in public areas. Fines are in place if you fail to adhere to this.
A COVID-19 rapid test is required on day five <5>.
You are required to scan 'Mor Chana' application and do a temperature check at your 'SHA Plus'
hotel every day during your first fourteen <14> days stay.
Accommodation
It is mandatory that you book a 'SHA Plus' hotel for the first fourteen <14> nights in Phuket.
Residing in a private residence is not allowed on the first fourteen <14> nights for COVID-19 control purposes
You MAY move to another 'SHA Plus' hotel(s) after your first seven <7> nights in Phuket.
Once you have made your 'SHA Plus' hotel reservation(s), you must advise the hotel(s)/tour operator(s) or OTA(s) that you are joining the "Phuket Sandbox" project so that the hotel(s) can enter your booking details into the 'SHAPBA' (SHA Plus Booking Authentication) system and you will then receive a QR code and Reference number as required by the 'Certificate of Entry' application. No other forms of confirmation of reservation will be accepted.
All 'SHA Plus' hotel bookings must be fully pre-paid for the first fourteen <14> nights or less if you are planning to stay in Phuket for less than fourteen <14> nights.
Covid Test whilst in Phuket
A "Rapid Antigen' or 'RT-PCT' test on day five <5> is mandatory.
It is your responsibility to submit the results of the test onto the 'Mor Chana' application on day five <5>. Failure to do so will be in violation of the 'Controlled Diseases Act'.
RT-PCR Covid-19 test
Every hospital in Phuket can provide an 'RT-PCR' test.
The cost of an RT-PCR covid test ranges from two thousand five hundred <2,500> to four thousand <4,000> Thai Baht per person.
Rapid Antigen Covid-19 test
You can get a rapid test from hospitals, clinics and private labs in Phuket.
The cost of a rapid test ranges from seven hundred <700> to One Thousand, Two Hundred <1,200> Thai Baht per person.
Covid-19 testing is at your own expense.
IF your covid-19 test is positive, you will be immediately admitted to a hospital for treatment.
The Department of Health, Phuket will investigate your movements and notify and isolate those who have been in direct contact with you since your arrival.
Tours & Excursion
We recommend that you only book an excursion with 'SHA Plus' certified companies for your safety.
On the first fourteen <14> nights, you are allowed to visit islands in Phuket Province which include Koh Naka Yai, Koh Naka Noi, Koh Rang Yai, Koh Maprao (Coconut island), Koh Tapao Noi, Koh Tapao Yai, Koh
Lone, Koh Mai Thon, Koh He (Coral island), Koh Bon, Koh Racha Yai and Koh Racha Noi.
Koh Phi Phi, Koh Yao and Phang Nga Bay are NOT a part of Phuket province. You are not allowed to visit these places in the first fourteen <14> nights stay.
Restaurants
We recommend that you only use 'SHA Plus' certified restaurants for your safety
The consumption of alcohol in restaurants, bars and other places forms part of the provincial Covid-19 restrictions which are updated regularly by Provincial Governors. Compliance is mandatory under the 'Disease Control Act' when restrictions are in place.
Taxi & Transportation
We recommend that you use only 'SHA Plus' certified taxis, minibuses and limousines.
If more than two <2> persons are in a vehicle, masks must be worn at all times.
Visitors who wish to drive themselves are able to rent a car during the first fourteen <14> night stay in Phuket.
Other Activities
The Central Floresta – the largest department store on the island and Porto do Phuket in Cherng Talay
Many locally owned and managed restaurants are open across the island
The beaches are all open, but please watch the flag warning system
Surfing on many of the top beaches is in season
The vibrant and in trend Phuket down small coffee shops, eateries and markets are open
Some marine companies offering trips around Phuket island and island hopping within the province
Dive shops and schools in some areas
We expect more and more businesses will very slowly re-open as the year moves ahead
Thai Relatives/Visitors
In the case you have a relative or friend who is already resident in Thailand, they are allowed to visit and stay with you during your fourteen <14> 'SHA Plus' hotel night stays.
Your friend or relative is responsible to comply with the current domestic travel requirements when traveling to see you.
At the time of press (and please be reminded that these regulations can/may change by individual
Provincial Governors) the following regulations are required:
Fully vaccinated (two <2> vaccinations) OR one vaccination of the AstraZeneca vaccine
OR·
2.  Show a Negative Covid-19 test within the past seven <7> before traveling to Phuket
OR·
3. Show evidence that they have fully recovered from Covid-19 in the previous ninety <90> days.
OR
4. Covid-19 Symptoms or Infected
If you show any Covid-19 symptoms it is your legal responsibility to immediately get a test.
IF you are shown to be 'positive' for Covid-19 and traveling with a group or family, everybody in the group or family must undergo a test and stay in an Alternative Hotel Quarantine (AHQ) covered by your insurance.
In all cases, if you are tested positive whilst in Thailand, you will be responsible for all medical expenses which must be covered by your 'Covid-19' insurance sum. In the case your medical insurance does not cover certain items, then you will be personally responsible to settle any outstanding before being discharged from hospital.
Domestic travel
After spending fourteen <14> nights in Phuket, you are free to go anywhere in Thailand but you must follow each province's restrictions which can change.
Homeward Bound
You must follow your home country's entry requirements and Thailand is not responsible or able to assist with such updates by individual countries.
Read more;