Vietnam plans to fully reopen door to international tourism in April 2022
A senior Government official in charge of tourism suggested Vietnam should fully reopen the door to international tourism in April 2022 in order to speed up its ongoing tourism recovery.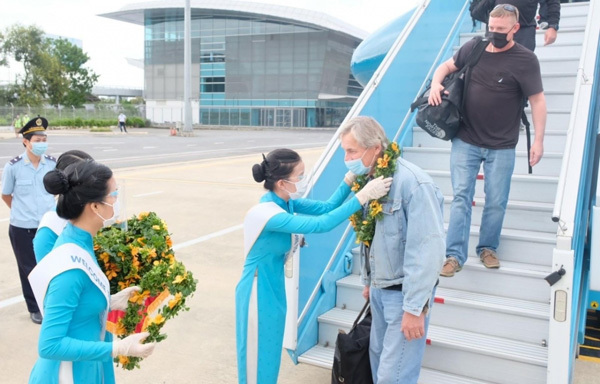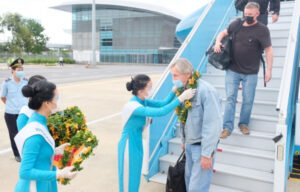 Vietnam is likely to fully reopen its door to international tourism on April 30.
Addressing a conference on improving competitiveness on January 18, Minister of Culture, Sport and Tourism Nguyen Van Hung noted Vietnam is kick-starting its tourism recovery scheme by reopening the door to domestic tourism that has received support from localities and travel businesses as well.
However, he said the reopening of international tourism market will help ramp up the sector's recovery process.
"We cannot wait so long, and April 30 will be the right time," he said suggesting the roadmap.
Minister Hung informed the conference about a pilot scheme to welcome back international tourists with a vaccine passport Vietnam has carried out since mid-November 2021.
Over the past two months, the tourism sector has welcomed 7,800 foreign visitors coming from a number markets with a high safety level such as Japan, the Republic of Korea and Russia. Meanwhile, Vietnam remains a favourite destination of foreign travelers as it has been ranked sixth globally in terms of vaccination coverage.
"The pilot scheme has achieving initial encouraging results when visitors are eager to return to Vietnam in safe conditions. This indicates Vietnam is a safe destination in the region and the world," said Hung.
The Minister requested that localities continue implementing the pilot scheme from now until April 30, and if the proposal is approved, Vietnam will fully reopen its market to international tourism.
"This is determination, not idealism," he said.
Pham Van Thuy, deputy director of the Vietnam National Administration of Tourism, also agreed that Vietnam should fully reopen its international tourism market in the second quarter so that localities and businesses have time to prepare conditions for welcoming guests.
"They will have more time to strengthen tourism promotion and expand the scope of the pilot scheme to remove constraints," he said.
The local tourism sector has borne the brunt of the prolonged COVID-19 outbreak for more than 20 months. Late last year the Prime Minister approved a pilot scheme to welcome back foreign visitors with a vaccine passport to five localities in Vietnam. On November 17, 29 tourists from various countries came to UNESCO-recognised Hoi An ancient town, kick-starting the pilot programme.
Khanh Hoa and Phu Quoc then followed hot on the heels of receiving groups of foreign tourists.
So far seven localities have been allowed to receive foreign tourists with a vaccine passport under the pilot programme. They are Kien Giang, Khanh Hoa, Da Nang, Quang Nam, Quang Ninh, Ho Chi Minh City and Binh Dinh.
Source: VOV