Best Golf Holidays in Southeast Asia
South East Asia is fast growing as the major tourist destination in the world as well as its reputation in specialized sports tours such as golf tours. Check out this list to choose one of the best golf holidays in South East Asia.
South East Asia has some of the most super golf clubs in the world, providing services and facilities that customers can stay comfortably while playing during stress-free golf holidays. Most of the golf courses in South East Asia offer standard accommodation and do not rely on downtown hotels to serve the varying needs of customers. Here is a list of 10 best golf holidays for one who would love to stay and play in South East Asia.
VIETNAM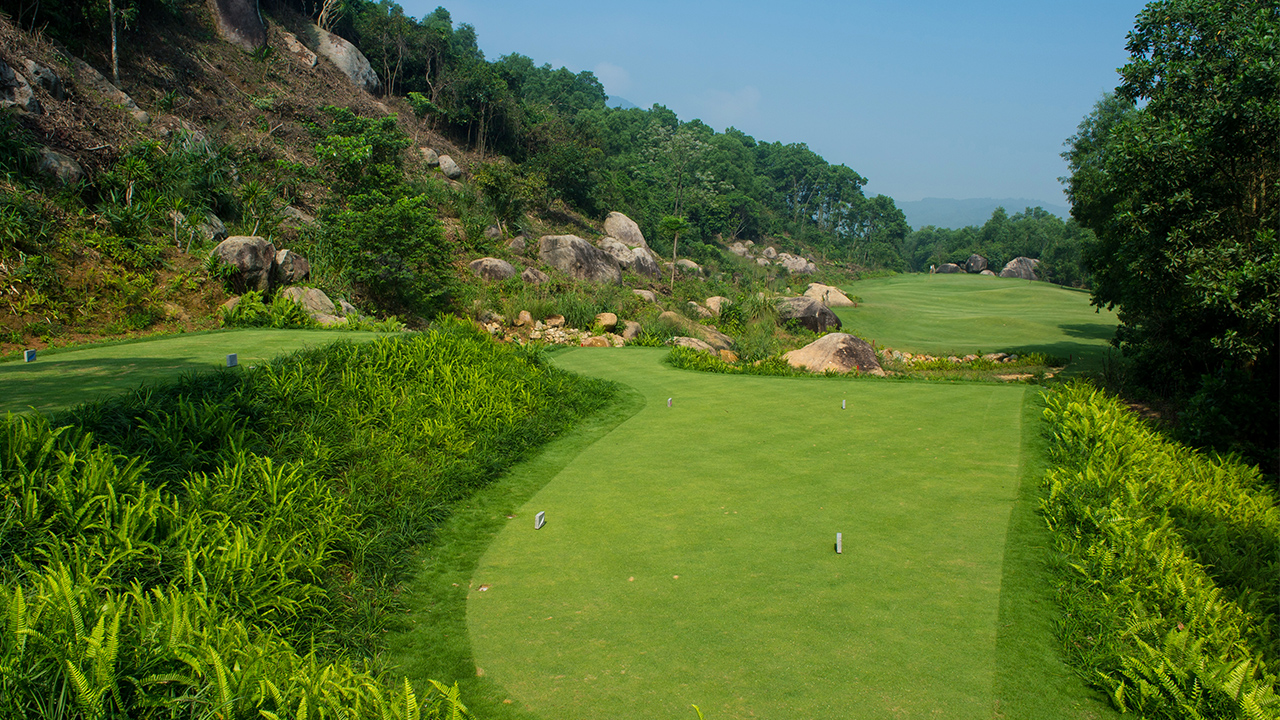 Laguna Lang Co Golf ResortThis is a Vietnam's new golf resort situated between Hue and Danang, recognized as an extremely high-quality accommodation and golf club.
The golf course is set on a three-kilometer beach stretch, about one hour drive from Danang International Airport.
The complex adds a dimension to Vietnam's Central Coast as one of best golf tourism destinations in Asia.
With an ease of accessibility, this golf course can easily suit any guest that would like to visit South East Asia for Golf Holidays.
THAILAND
Banyan Resort is a renowned golf club officially opened in 2008, winning most of the best global awards in history.
The Banyan Resort, situated in Hua Hin, constitutes of luxurious rooms where golfers can relax. It also has attractive accommodation apartments and restaurants to ensure that all the needs of players are met.
Banyan Resort's private villas which are situated on the other side of the mountain are among special features of this resort.
This golf course is strategically located along Sangkasuntisuk road on your way to Kratumrai, marked with a very beautiful garden and parking sites, making it qualified to be among the best golf holiday destination in Thailand.
It provides some of the basic services one would never miss on a holiday such as free Wi-Fi and all restaurant services. While every room is equipped with air condition, they are also fitted with TV along with extreme setline channels.
In overall, it is a complete golf course, situated in a suburban area just less than an hour drive from the city of Bangkok.
This golf course is rooted in a stunning environment adjacent to Hua Hin. In this place, golfers enjoy using new pool villas and self-catering services from the nearby supermarkets.
This golf club has just risen over the past few years to become the most beautiful golf resort in Thailand that every golfer across Asia speaks about it.
It is only a year since water board packs were added into the enterprise, forming the most modern golf course across in Asia. It also has a spa, volleyball and tennis courts and a good parking space.
This resort is located ten kilometers from southern part of Thailand, currently being the preferred golf club in the region. Recently it was named as the top-value-for- money golf club in and around the Asia Pacific.
It forms a private setting alongside a creek providing a variety of choices ranging from luxurious villas to casual ones for all clients to select from. Additionally, it has new pool villa offered at a favorable price for renting.
Red Mountain is one of the leading golf course one would easily think of when planning for a golf holiday.
It is designed specifically for golfers. The gold club contains over thirty luxurious rooms enriched with about 15 deluxe cubes all under four-roofed buildings. This destination has a sense of space and ensures maximum privacy, making it even more unique.
Another advantage of this complex is that golfers are made to be accessible to Loch Palm and the popular MBK Shopping Centre.
MALAYSIA
When it comes to Malaysia and golf then one must think very first about the Sutera Harbor Resort which is located stone throw away from Kota Kinabalu, though a much interior location but creates another world making it one of the best golf holiday destinations in Malaysia.
This destination is very accessible as it is only one hour forty-five minutes flight from Kuala Lumpur. Any golfers who can't get enough of culture and charms have no any other place to go for golf holidays but Sutera Harbor.
Interestingly, the quality of the golf course is guaranteed as Sutera Harbour is recognized across Asia for hosting the annual Asia Tour Qualifying School.