What is green fee in Golf?
All you need to know about the green fee: what it covers and the kind of rates to expect. Though golf is such a wonderful sport, it is not as popular as basketball or football. As a result, most people who are new to golf often find it a little challenging to get used to the abundance of terms associated with the sport. Knowing about the common terms used in any sport does not only make you a true fan of the game but also helps you in building strong conversations. In fact, you don't need to be Tiger Woods or a golf analyst to be proficient in the game. All required are your time and a little dedication and soon, you will get used to this exciting game. One of the most commonly used terms in golf is "Green fee" and the purpose of this article is to expound on this.
What is green fee?
If you've ever thought about taking a golf course, then "green fee" is definitely something you must come across. Every golf course in the industry, whether beginners or advance, has a price tag. The charge associated with each of these courses is what is known as a green fee. In other words, the amount of money a golfer is charged in order to take a particular golf course is called the green fee for that course.
Why is it called a green fee?
If you ever watched a golfer in action, then you must have realized that almost everything he does is on the green. Golf is a green field game. So literally, the green fee is what every golfer must pay to be allowed to get on the green. The payment is usually made at a pro shop or clubhouse.
What are the rates involved?
The green fees of a given golf course usually depend on four basic factors:
+ The status of the golfer whether he's an amateur or a pro, a club member or a guest. Also, 18 holes are usually charged less than 9 holes. If you want to play a quick round, then 9 holes is a good option.
+ The time of the week when the course is taken, whether it is mid-week or weekend. Typically, golf courses that are taken on weekends usually cost more than those that are taken during the middle of the week.
+ The time of the day when the course is taken. Some courses might reduce rates after 5 p.m.
+ Age: Children and old adults may receive more discounts (not always)
What is covered by the green fee?
Typically, a green fee covers a golf course for 9 holes or 18 holes.  However, there are few situations where other fees may be added to the original green fee to make up the standard green fee. In such cases, the rates are usually more; although, these add-ons make the courses easier with more utilities. Some of these fees include food and drink, cart fee (sometimes green fee plus cart fee is called player's fee), and caddie service. In most cases, the fees mentioned above are offered as additional fees, separate from the normal green fee.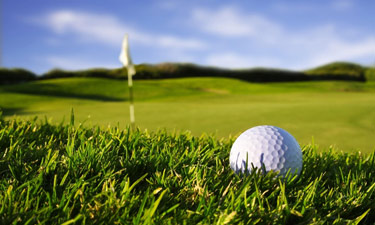 By now you should be familiar with the green fee. So, don't get discouraged when next time you hear about this term.