Coronavirus: Is It Safe To Play Golf in Vietnam in 2020?
Is It Safe To Play Golf in Vietnam in 2020?
Due to the spread of COVID-19, most golf courses in Vietnam required health guarantee upon check in. Some golf courses even denies foreign golf players.
You can certainly book your golf holiday in Vietnam sometime after May 2020.
Check with us for special promotions of golf courses in Vietnam after this Global Pandemic
Stay Healthy! Coronavirus will be soon under control!
Let's Save Tourism! – Book golf tours with us for late 2020 and 2021
Special Prices – No Deposit Required!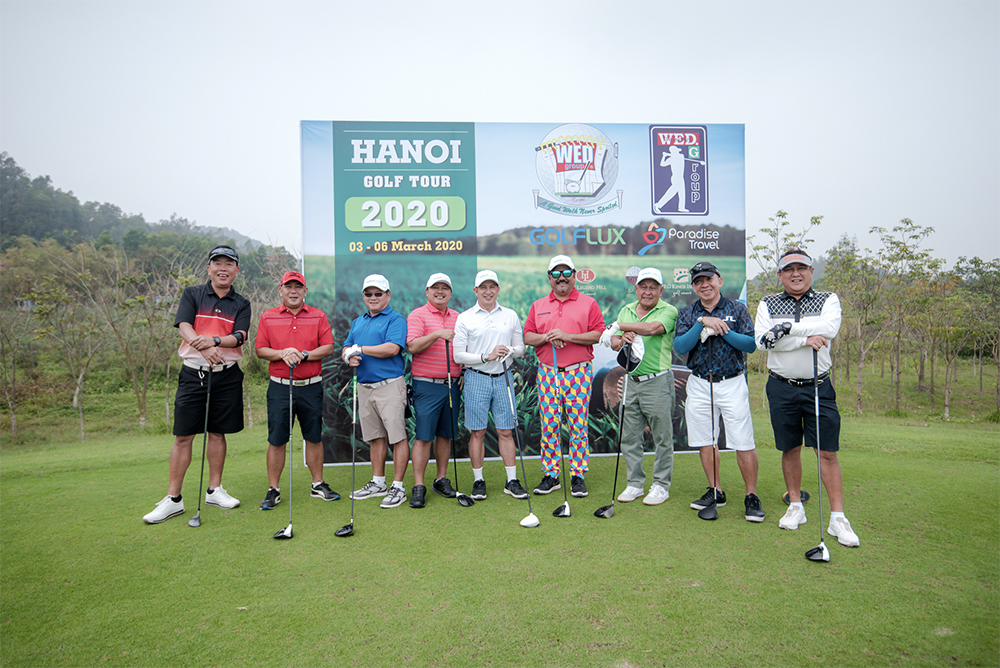 You are now concerned about playing golf in Vietnam during the first half of 2020 due to the spread of Coronavirus (COVID-19), aren't you?
Vietnam is NOT the center of the epidemic and has controlled this disease epidemic well. According to the Vietnamese Government, until 13th March 2020:
Total cases: 44
Total recovered: 16
Under treatment in hospitals: 28
Deaths: 0
Total quarantined: 268
Secondly, the World Health Organization (WHO) noted that Vietnam has handled COVID-19 disease very well. It includes risks monitoring and evaluation, infection prevention and control, and clinical management, etc. as required by the International Medical Regulations (IHR).
And lastly, it is naturally safe in Vietnam due to its warm, sunny weather. Indeed, golfers can be assured to come to Vietnam safely after May 2020.  
Hanoi – a safe place to enjoy your game 
Hanoi has put the COVID-19 epidemic under control with the strict implementation of isolation measures. The city has proactively responded to every situation. Preparing full medical equipment, and organizing training courses so that it can prevent the outbreak of COVID-19. 
In fact, golfers can choose some Hanoi golf packages at this time to play golf but you should follow the rules of the Government to avoid the spread of Coronavirus. 
Da Nang – an ideal place to stay away from the Coronavirus
There is a study said that Coronavirus will be weak when it's in the hot weather. Da Nang has a tropical monsoon climate, typically high temperature which is considered as an ideal place for you to play golf at this time. 
Besides, Da Nang always notifies visitors and citizens to stay alert and actively prevent COVID-19. The proactive actions of Da Nang will surely make you feel more comfortable. Taking a Da Nang golf tour at this time golfers will have the best experience with the nice weather and beautiful landscape while still can stay away from the Coronavirus.
Ho Chi Minh city – a place will bring safety for golfers
Ho Chi Minh is also one of the safe destinations for golfers to play in this Coronavirus epidemic. The weather in Ho Chi Minh is sunny, dry as it is the hottest month in the year. Therefore, it will be harder for the Coronavirus to spread. 
In addition, the local Government in Ho Chi Minh did a great job in monitoring the epidemic. They conducted medical quarantine activities at train stations and airports in order to promptly detect suspected persons. That will make visitors and golfers feel a lot more relaxed when play golf in Ho Chi Minh city.
Vietnam Has Been Taking Strict, Effective Efforts and Actions to Prevent Coronavirus in Vietnam
Up to now, Vietnam has shown the effective results of their efforts and actions to prevent Coronavirus.
Impose 14-day isolation for all cases having contact with people from the epidemic area (1) returning from China, (2) contact with infected people as well as those at risk of COVID-19 infection.

Postpone major festivals and religious activities (mostly for Vietnamese) until further notice. 

Recommend people not to gather in large numbers, use face masks when needed and wash their hands frequently. 

The majority of tourist attractions remain open to welcome visitors in the usual way. Besides, those places must ensure the requirements of disease prevention. Also, visitors should strictly follow the regulations, always wear a mask in public spaces and restrict yourselves to crowded places. 

Strictly control people crossing all border gates between Vietnam and China. 

Temporarily close trails and paths, discourage trading activities with China during the epidemics.  

For the time being, stop issuing visas for Chinese tourists since January 30 and foreign visitors who have visited China, including transit, in the past 14 days from arrival will also be denied entry.
Every Golf course in Vietnam Has Taken Effective Actions to Prevent Coronavirus for Golfers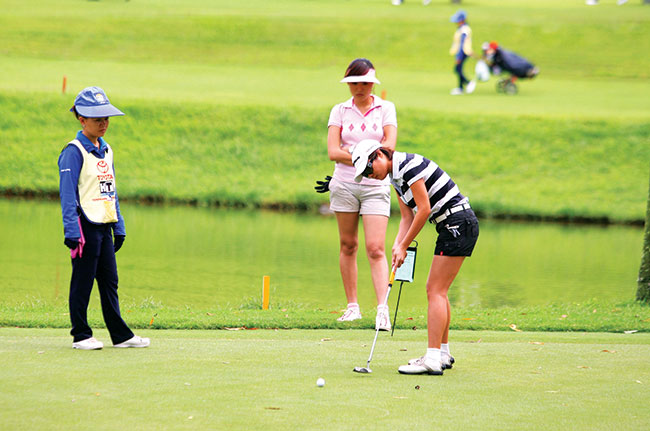 During this time, each golf course is always proactive and has effective actions to prevent Coronavirus so that golfers can have a safe space to play:
Organize training courses on prevention methods for all staff.

Provide golfers with hand sanitizers and masks before check-in.

The staff at golf courses need to check health status daily. They also have to wear masks when serving. Besides, they have to pay attention to caring and instructing the golfers to wash their hands when checking in and after playing, as well as wearing masks properly during the playing time.
In addition, it is also recommended that golfers should always improve their awareness of disease prevention for themselves and their families. Players should avoid going to crowded festivals, always wear medical masks when going out, wash your hands with soap and have a healthy diet to protect your health.
Vietnam Has Developed Effective Treatment Regimen For COVID-19
Vietnam Has Successfully Controlled All Models of COVID-19 Affection 
Among 16 COVID-19 affected people in Vietnam, there were full types of patients such as: male and female patients; elderly patients; patients with blood pressure background; cardiovascular disease, diabetes and lung cancer cases; and children. 
After successfully curing all of those patients, although there has been no specific medication for this virus in the world yet; Vietnam has developed an effective treatment regimen for COVID-19. 
Effective Treatment Regimen for COVID-19 of Vietnam 
Now, Vietnam is one of the top countries with the highest rate of successful treatment. There has been no new case confirmed since February 13 in Vietnam.
With this disease, due to experiences of characteristics of previous SARS and emerging epidemics, Vietnam has continuously updated treatment guidelines from the very first days on January before this disease expanded. Until now, Vietnam has come off and implemented treatment guidelines for hospitals.
Together with the regimen, Vietnam also offers specific treatment strategies (from initial reception instructions, isolating patients to using drugs, fluids) and provides the most modern emergency equipment for patients.
Confirmation About Secure Tourism in Vietnam of Vietnam National Administration of Tourism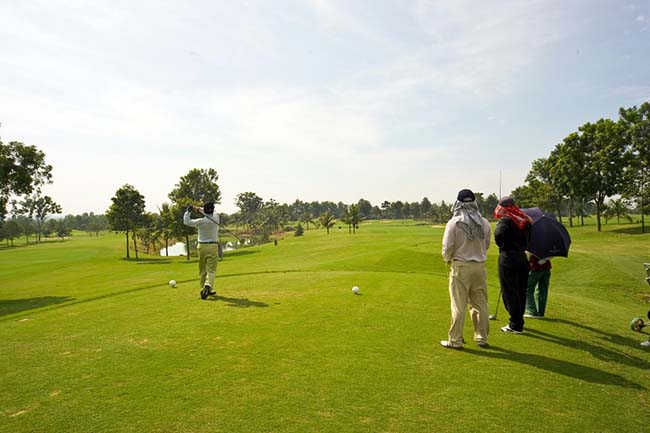 Here is Vietnam National Administration of Tourism's statement about Coronavirus in Vietnam for travelers or golfers who still wonder about Vietnam tourism safety in these days:
"At present, attractions, heritage sites and restaurants are still open for tourists as usual. Vietnam National Administration of Tourism has collaborated with local authorities and tourism enterprises to apply infection prevention and control measures aiming at protecting tourists. Numerous attractions are well-prepared to prevent the infection by spraying disinfectant on-site, giving free masks and enhancing hygiene promotion for tourists. 
During the time of the epidemic, tourism has to live up to its responsibility as an integral part of wider society and prioritizes people and their well-being. Therefore, we understand why some countries issued warning advisory for their citizens on travelling to certain countries and territories in Asia, where confirmed COVID-19 cases and isolate themselves 14 days after travelling to these destinations. Nevertheless, with the effective control of the Government of Vietnam and active prevention measures being implemented to all provinces and tourist attractions, we affirm that tourists visiting Vietnam at this time are safe."
All things considered, Vietnam is still a safe country for golfers and travelers. With the effective control of the Vietnamese Government and golf courses' proactive actions, there is no problem if you want to take a golf tour to Vietnam at this time.
Read more: