Golf Equipment in Vietnam – Vietnam Golf Shops
From pricey equipment to perfectly-matched outfits, golf has often been considered a sport of luxury and leisure. Many people, whether amateur or professional players, enjoy the occasional golf trip away.
This article will present you with some useful tips for golf equipment in Vietnam regarding how to prepare essential equipment and plan out your Vietnam golf tour efficiently.
Some necessary equipment for golfing in Vietnam
Advice on essential golf equipment should be prepared in Vietnam: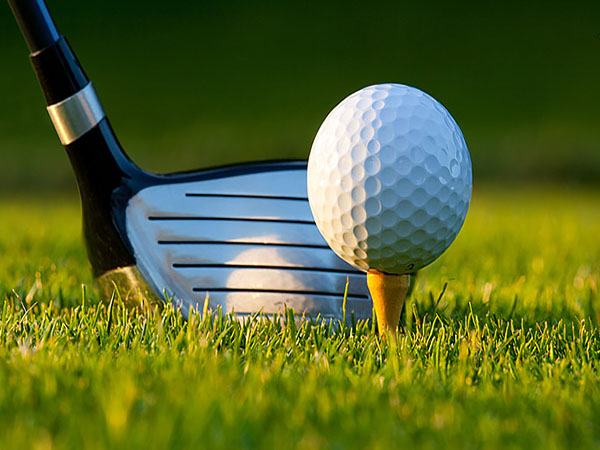 1. Golf Clubs
When taking a golf trip abroad to Vietnam, bringing your own clubs can be beneficial as you'll be used to playing with them, and won't have to spend money and time on hiring or buying them once you arrive. However, depending on your airline and budget, carrying your own clubs could have more hassle; there is a number of things to consider such as the cost of taking golf clubs abroad and how to pack them. On the other hand, you can consider hiring or buying several golf clubs for yourself to use easily.
2. Golf Ball
The main equipment of this game is the ball. It is made up of beech which is generally a hardwood material. You can bring some favorite golf balls with your golf tour abroad, but buying new balls in Vietnam is also not a bad idea in case some of your golf balls may get lost while playing. Some famous golf ball brands are chosen by golfers such as Titleist, Callaway, Bridgestone, TaylorMade, and Honma. You can also easily find all the most popular golf ball brands in Vietnam.
Image from: CDNLogo
3. Golf bag
This equipment can protect golf apparatus well. Imagine trying to play golf without a bag. The golfer would be constantly stooping over picking up clubs, tees, balls, towels, and the divot tool. Then he or she would have to walk to the ball, drop all of the clubs and stuff, select a club, hit the ball, and start the process all over again.
4. Towel
In Vietnam, the sun could be harsher than in the Western country, therefore you had better carry with you a golf towel. If you play golf in summer in Vietnam, a towel will help you dry, wipe the sweat from your forehead or soak in water and cool your hands before returning to the game. Also, it can clean up the beer spill in the golf cart drink hold, shield the back of your neck from the heat, and clean muddy golf balls after putting them out.
5. Golf Gloves
Most golf players use gloves while playing. This helps in having a stronghold of the club grip and prevents blistering. Players wear gloves generally on the dominant hand. You can consider buying a pair of gloves for your golf trip in Vietnam.
6. Club heads
Club heads are nothing but wood or leather materials that are used to cover the head of the clubs so that they will not collide with each other. In short, club heads will protect them from any accidental damage. If you want to make sure all clubs are not damaged then this equipment is surely a thing you should bring.
List of Vietnam Golf Shops you can buy golf equipment: Clubs, Balls, Bags…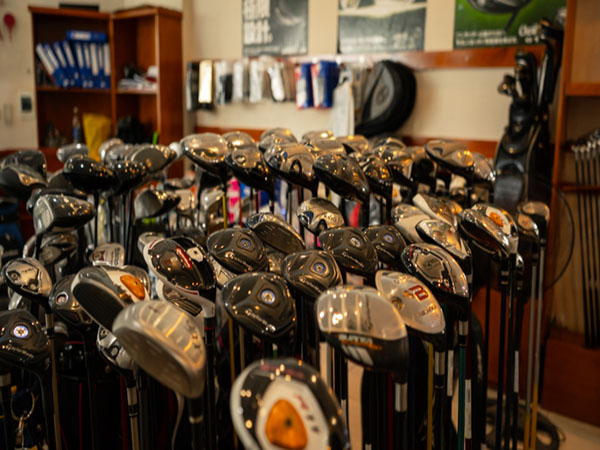 1. In Northern Vietnam
If you move to the north of Vietnam, here is a list of some golf shops that you can go to and equip some essential stuff for yourself.
Golfcity
Goldcity provides good quality with many kinds of golf equipment that will make you satisfied at first sight. After only 4 years, it becomes a distributor of more than 100 famous golf club brands and golf equipment.
 Website: https://golfcity.com.vn/
 Address:  Lotte Center , 54 Lieu Giai, Ba Dinh
Golf Shop Vietnam
Golf Shop Vietnam has good service and competitive prices.
Website: http://www.golfshopvietnam.com/
Address1: 1st Floor, V- Tower, 649 Kim Ma Str., Ba Dinh Dist, Hanoi, Vietnam
Address2: 3rd Phuong Dong Driving Range, Tu Liem, Hanoi
TeeOff Golf Shop
The golf equipment here has good quality. Besides people really like this shop in terms of good service.
Website: https://teeoffshop.com/
Address1: 22 Le Duc Tho, Nam Tu Liem Ward, HN
Address2: 3rd, 190 Hao Nam, Dong Da Ward, HN
TAT Golf shop
TAT Golf shop provides nice and diverse products which can easily satisfice the customers.
Facebook: https://www.facebook.com/tatgolfvietnam/
Address1: 4th Floor, Lotte Department Store – 54 Liễu Giai, HN
Address2: 100 Lang Ha, Ba Dinh, HN
JVG Store
JVG Store directly imports genuine brands from Japan with the aim of making customers more confident when using their equipment.
Website: https://gaygolfnhat.com/
Address: 236C Le Trong Tan, Thanh Xuan Ward, HN
2. In Southern Vietnam
Golf city
Website: http://golfgroup.com.vn/
Address: Happy Valley, 834 Nguyen Van Linh, Tan Phong Ward, Dist. 7, HCM City
PGA Golf
PGA Golf offers lots of famous golf equipment brands at a reasonable price. And the staffs here are always eager to consult their customers.
Website: https://pgagolf.vn/
Address: 33 Truong Son, Ward 4, Tan Binh Dist, HCM City
United Golf Shop
Website: https://unigolfshop.vn/
Address: 974 Nguyen Van Linh, Tan Phong Ward, Dist. 7, HCM City, Vietnam
Teeoff Shop
Website: https://teeoffshop.com/
Address: 2nd Floor, 34 Nguyen Thi Minh Khai, Dist.1, HCM City
Hiring golf equipment in Vietnam – All you need to know
Price of hiring golf equipment price in some famous Vietnam golf courses in Vietnam 2023:
BRG Kings Island Golf
Buggy fees/one cart: 200.000VND/ 18 Holes & 120.000VND/ 9 Holes
Set of Wilson golf Clubs: 1.100.000VND/ 18 Holes & 660.000VND/ 9 Holes
Set of Callaway, Cobra Clubs: 1.200.000VND/ 18 Holes & 720.000VND/ 9 HolesSky
Lake Golf Club
Montgomerie Links
Titleist Golf Set: 900.000VND/ 18 Holes & 550.000VND/ 9 Holes
Titleist Individual Club: 220.000VND/ 18 Holes & 110.000VND/ 9 Holes
Golf Bag: 150.000VND
Laguna Lang Co Golf Club
Set of Clubs: 990.000VND/ 18 Holes & 600.000VND/ 9 Holes
Individual Club: 300.00VND/ 18 Holes & 185.000VND/ 9 Holes
Half set of Clubs: 590.000VND/ 18 Holes & 360.000VND/ 9 Holes
Range Ball – 50 Balls: 150.000VND
Bana Hills Golf Club
Golf Cart: 900.000VND/ 18 Holes & 450.000VND/ 9 Holes
Set of Clubs: 000VND/ 18 Holes & 425.000VND/ 9 Holes
Individual Club: 200.000VND/ 18 Holes & 100.000VND/ 9 Holes
Empty Bag: 170.000VND/ 18 Holes & 85.000VND/ 9 Holes
Dalat Palace Golf Club
Golf Cart: 800.000VND/ 18 Holes & 500.000VND/ 9 Holes
Golf Club: 850.000VND
50 Balls: 110.000VND
Some notes of equipment for golfing in Vietnam
1. Cost of taking your golf clubs abroad
The charges you may incur for travelling with your clubs will differ from one airline to another. Many of the airlines charge a flat rate, although some airlines will link charges to the weight of your equipment. It's always worth checking your airline's website for their specific guidance on sporting baggage before your flight travel to avoid any nasty surprise.
2. Avoid damage for your golf clubs
Airline luggage handlers are rough with your luggage at the best of times and they're unlikely to take special care of your precious golf equipment as well. For this reason, you had better cover your golf clubs with a golf bag and use a hard case to transport them as this will help to avoid any unnecessary damage.
3. Clean golf equipment
You should note that when going to Vietnam you may be stopped by the customs department due to the hygiene of the golf clubs. Consequently, you should clean them well to avoid the hassle.
Moreover, maintaining clean golf equipment will help preserve in a long time. Golf equipment can be expensive, so it's beneficial to you to keep them in good condition to avoid frequent replacement.
4. Use a good golf bag
Many golf courses in Vietnam are really challenging with some rolling dunes, several creeks, lakes, and natural water hazards, etc. Regularly, you have to move your golf bag to a lot of places. Thus, if you want to prevent the damages of your equipment then you really should use a good bag. It will be more convenient to have a wheel bag because you can avoid having backache from carrying it on your shoulders all day long especially when playing on some difficult topographies. The best golf bags not only save your energy, but in a way they also enhance your game.
5. Equip club head pieces
Golf clubs should also have club head pieces; otherwise, you may want to insert some clothing or foam pads between the golf clubs to prevent them from moving against each other and causing scratches.
6. Buggy
Take a buggy. If you are offered a buggy as a part of your package, take it. But if you don't get any offer then club together to hire one. And make sure that you take lots of water bottles with you. Most clubs will provide you with a buggy that is already loaded with water but you should check before leaving the first tee. You don't want to be stuck in the middle of nowhere with the sun beating down and discover that you have no means of rehydrating.
7. Check out the weather and bring essential equipment
Vietnam has two distinct monsoon seasons. The southwest monsoon brings in wet and humid weather while the northeast monsoon delivers drizzly, colder temperatures to the north and dry weather to the south. The weather in Vietnam can change very quickly, especially for coastal golf destinations or in mountainous areas. So remember to bring raincoats, umbrellas and golf gloves wherever it is rainy or cold, even if the place is forecast to have very nice weather. In addition, you should also bring sunscreen to protect the skin as well as sunglasses or hats to protect the eyes from the sun.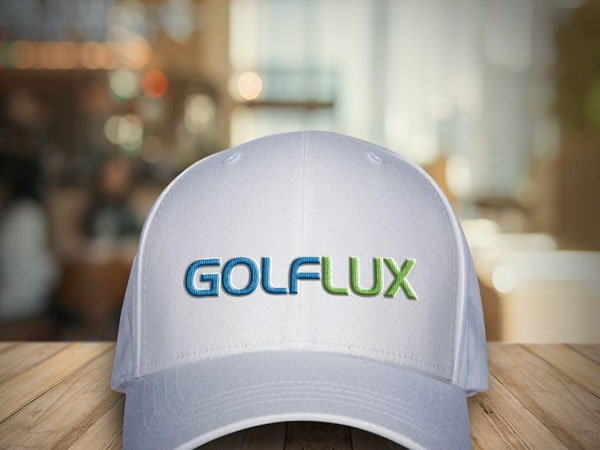 Tips for golfing in Vietnam
1. Check the weather
No matter where you are going, you should check carefully to make sure that the climate is going to be all right on your trip. A golf holiday to Hanoi can be ruined if you go in June or July because you are likely to encounter very heavy rain.
2. Check the courses
You should check the course in advance upon your own demands. You can find reviews on GolfLux or check the article to know more about which best golf courses in Vietnam suit your requirement. It is better to know details about where you are going to play.
3. Take care of your skin
Golfers are extremely careless when it comes to sun protection, so take sunscreen with you and make sure that you apply it before setting off. Be extremely careful with the back of your neck – it is all easy to get burnt and will ruin your holiday.
4. Tips for playing golf in summer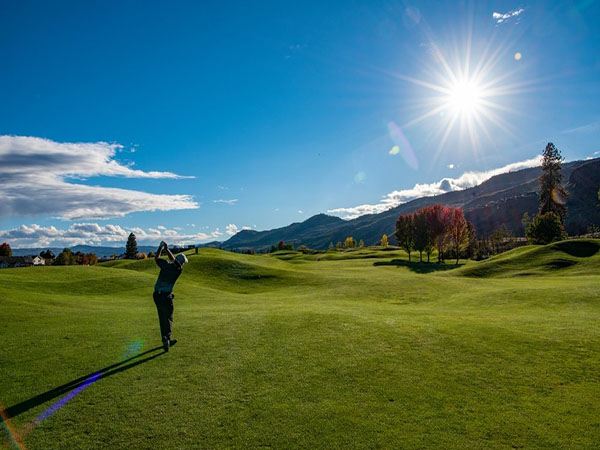 When it comes to summer, the weather in Vietnam, especially the north and the central is hotter than some Western countries (can hit 40 degrees/104F). You need to follow some tips here to keep healthy on your golf trip:
Avoid dehydration by drinking enough water. Don't wait until you feel thirsty. You can drink water before going to the course and take small sips when coming to a new hole.
Wear hats or use an umbrella. They can protect your face and neck from the sun. Besides, they will help you feel more comfortable while playing in the hot weather.
You need to choose a suitable time to play. Avoid playing around 12 PM to 3 PM. Going to the golf course early in the morning is a good idea, it often brings many benefits such as pleasant weather, and just a few players. Or you can consider playing in the evening in some courses providing lights.
5. Check out the local bars and restaurants
By doing a bit of research before the trip; you may achieve more than you think about your trip. Approach the locals and start making friends. This may open up a window for you to see the local life where others will rarely experience
6. You may need caddie when golfing in Vietnam
At Vietnam golf courses, caddies are mandatory. Another thing is that caddies here are women. Most caddies in Vietnam speak English and are very helpful as well as friendly. They will point out hazards and other places not to hit the ball. They will also be ready with information on distances, best landing areas, club selection, and line of putts and direction of play. At certain fields, caddies have their mission to assist customers so much that golfers might not even have a chance to touch the ball
You may also like: