How To Plan A Golf Tour With Family To Vietnam
Golf is a world class sport that brings joy to players in its own unique way. Vietnam is a romantic, lovely and marvelous country and one of the world's up and coming golf destinations in Asia. Spending time with the family in a Vietnam golf tour will bring visitors long last meaningful memories. So how to plan a golf tour with family to Vietnam? Let us take a look!
Best time to take a golf tour with the family to Vietnam
January to April is the best time to golf anywhere in Vietnam and is when the temperature is mild and the weather is dry. Golfers could expect some sunlight but it will not be long nor get too hot in the North, dry and warmer in the Central and the South
May to June time frame is good for golfing in Danang and the Central area. Down to Southern area, the weather gets hotter, especially in Saigon while getting humid with high rainfall in the North. Golfing in these areas will get the players to sweat badly or the game to be delayed during that time.
July to September is quite hot in the central area, temperatures can hit the mid 30°Cs; whilst high levels of rainfall can occur further in September, October, and November. In North and South Vietnam, players should expect sudden quick rain frequently which will stop within 30 minutes, but at the same time, that the rain will make the atmosphere cooler. Hence, players could take a short break before continuing the round.
October to December is when the weather is unpredictable due to typhoon or sea storm affecting the coast, which could delay a golf tour 5-7 days. However, golfers could still play in Hanoi or Northern golf courses (Flamingo Golf Club, BRG Kings Island Golf Resort, BRG Legend Hill Golf Resort…). Make sure to check with your booking agent or local tour operator to keep yourself updated with the weather condition.
So what is the bottom line?
January to April is the best time to golf in Vietnam. From May to September, it gets hot and rainy in the whole country but Danang is still an ideal destination for golfing.
Where to stay?
In Vietnam, from poetic Hanoi to the hustle and bustle of Saigon; from the city of beaches Danang and Hoian to the king of flowers Dalat, the choices of where to stay for an interesting golf tour are endless.
Most of Vietnam golf courses are integrated with resorts and entertainment areas. Therefore, visitors will meet no difficulty in finding accommodation but saving all the passion for a golf round. Besides, while traveling for a golf tour with the family to Vietnam, not every member has an interest in playing golf. Staying in a resort that includes a golf course will be one of the best decisions to make.
But what are other hotels like? Vietnam is still a developing country. So you might be wondering how the quality of hotels in Vietnam is.
Many reputable hotel brands have been building hotel all over Vietnam in the past decades such as Inter Continental, Metropole, Novotel, Hyatt, Vinpearl, …The hotels in Vietnam are amazing. Paradise Travel only books hotels that already checked and handpicked by us. In general, we do not offer anything lower that 3 stars. Check out top 10 luxurious hotels in Vietnam.
Essential packing list for your golf travel
Even the most prolific golf players at times forget to pack some important necessities for their golfing travel.
Read more about essential packing list to bring on board during your golfing travel.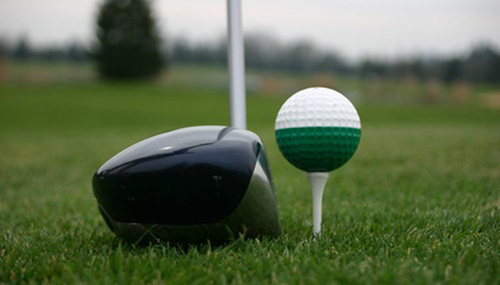 What to do after a golf round?
Yoga
The majority of golfers who are interested in playing better through fitness ask about exercises and stretches they can do in preparation for a  golf round. But equally as important is how you recover from any athletic activity—including golf. Things such as manual soft-tissue therapy (foam rolling) and sleep will help you recuperate.
Enjoy local food
It is important to eat and drink healthy after a strategic round of golf. Vietnam is famous for its special and unique cuisine that visitors can find nowhere else in the world. Therefore, at each golf destination, golfers can find nutritious and tasty dishes all around the corners. Here are some suggested local dishes that you can try on your golf tour to Vietnam:
In Hanoi
Pho: This is served everywhere over the country, but Hanoi is the only place where foodies can enjoy Pho of full and authentic taste. Have a bowl of Pho at Pho Thin 61 Dinh Tien Hoang or Pho 10 Ly Quoc Su.

Thang noodles (bun thang): This is one of the most popular yet hidden fares in Hanoi. Bun thang Ba Duc on Cau Go street is a great place to try the dish.

Cha noodles (bun cha): The rice noodles with barbecued pork, itself has a special "charm" because of its simplicity and familiarity. Try Bun Cha in 34 Hang Than- one of the best places served this tasty dish.
In Danang
Beo cake: The pancake with its fried shallot slices, oil, deep-fried cao lau noodles and thick, brick red topping sauce will make you fall right in love after the very first bite

Banh my Hoi An (Bami Bread): You can find those best ones at these different addresses: Phuong Bakery near Cam Bridge, 115 Tran Cao Van Street, Minh Thu bakery at 248 Ly Thuong Kiet Street.

Xeo cake: This dish is usually served hot with a lot of herbs and green vegetables. You can find the best at Ba Le Well Restaurant, 45/51 Tran Hung Dao Street.
In Ho Chi Minh City
Com tam (Broken rice): One of the most famous and delicious dishes in Ho Chi Minh that can be found in every corner of the streets. You can find the best at 84 Đặng Văn Ngữ, P. 10, Phú Nhuận District. Open hours: 6 am – 10 pm daily.

Goi cuon (Spring rolls): Spring rolls in Ho Chi Minh city is no doubt on the top list of the most delicious food.

Bun bo Hue (Hue's beef noodles): Come to 110 Ly Chinh Thang, District 3, Ho Chi Minh city and serve yourself one of the best noodles in town.
Activities available for non-golfers or golfers in their free time
City tour
The majority of golf courses are located nearby major cities of Vietnam. Golfers in their free time could go on half day or full day city tour to explore the history, culture, and local's lifestyle of beautiful Vietnam. In the north, travelers could visit Hanoi, the capital as well as the ancient city of Vietnam, or visit nearby handicraft village such as Bat Trang Pottery village or Van Phuc Silk village. Hanoi is also a good base for a further excursion to Halong Bay, Sapa, Mai Chau, or Moc Chau. In the central area of Vietnam, travelers could visits royal Hue city, major port Danang city or world heritage ancient Hoi An town. In the south, travelers could visit the "eternal spring" Dalat city or bustling Ho Chi Minh City.
Food tasting tour
Vietnamese cuisine is well-known for its various combinations of diverse fresh and healthy ingredients to create harmonious and well-balance dishes. For dinning, beside many options of Western dishes, golfers could explore famous Vietnamese dishes such as Pho noddle, Bun Bo hue noodle, Bun Cha, Banh mi, Nem eggroll, egg coffee…
Country side biking tour
Vietnam's majestic countryside is a remarkable place to cycle as it offers stunning natural vistas, amazing culture and some of the most beautiful and friendly people in the world. Golfers on their free day could rent a bike, go with a group tour or a tour guide to explore the fantastic sceneries of Vietnam.
Halong or Mekong cruise
Halong Bay is another UNESCO World Heritage Site in Vietnam. A day cruise or over night cruise at Halong Bay in the middle of crystal blue waters scattered with limestone peaks surely is a memorable experience for visitors. On the other hand, Mekong Delta is a vital ecosystem of the region. Cruising on Mekong Delta and exploring many attractions on the way such as floating markets, flower or fruit orchards, temples and pagodas… is a great combination with your golf tour.
Beach holiday
Vietnam is a coastal country with over hundred beautiful beaches. From North to South of Vietnam, there are many beautiful beaches nearby golf courses such as Bai Chay, Cat Ba, or Sam Son beach nearby Hanoi, My Khe Beach in Danang, Nha Trang beach nearby Dalat, Ho Coc beach in Vung Tau,… It is a great idea to combine your golf tour with beach holiday in Vietnam. Check out beach holiday packages in Vietnam.
Visit Eastern temples and pagodas
Vietnam has many temples and pagodas that worship Eastern entities and reflect the belief as well as the philosophy of Easterners. If beside golf, your interests are philosophy, religions, or spiritual subjects, you could visit the temples and pagodas in Vietnam. Many famous and beautiful spiritual constructions are Perfume pagoda, One pillar pagoda, Thien Mu pagoda, Linh Ung pagoda, Linh Phuoc pagoda, Van Hanh pagoda…
Souvenir shopping
Local souvenir could be a great source to reflect one country's culture and history as well as
souvenir shopping is a great activities if your tour time is restricted. Vietnam is famous for its handicraft products, hence, some souvenir ideas for visitors are: straw hat, tradition dress Ao Dai, silk, bamboo and wooden products, lacquer ware…
Some useful information for your preparation