Rice fields and water buffalo in Laguna Lang Co Golf Course
Laguna Lang Co Golf Club was designed by the legendary Sir Nick Faldo, who owns six major titles in his collection of nine PGA Tour and 30 European Tour titles. After his initial site visits, he decided to retain the rice paddies in his philosophy of "minimal intervention and transformation of the natural landscape, while preserving and honoring the existing beauty". This is reflected in Sir Faldo's original design and in the current and future operations of the course.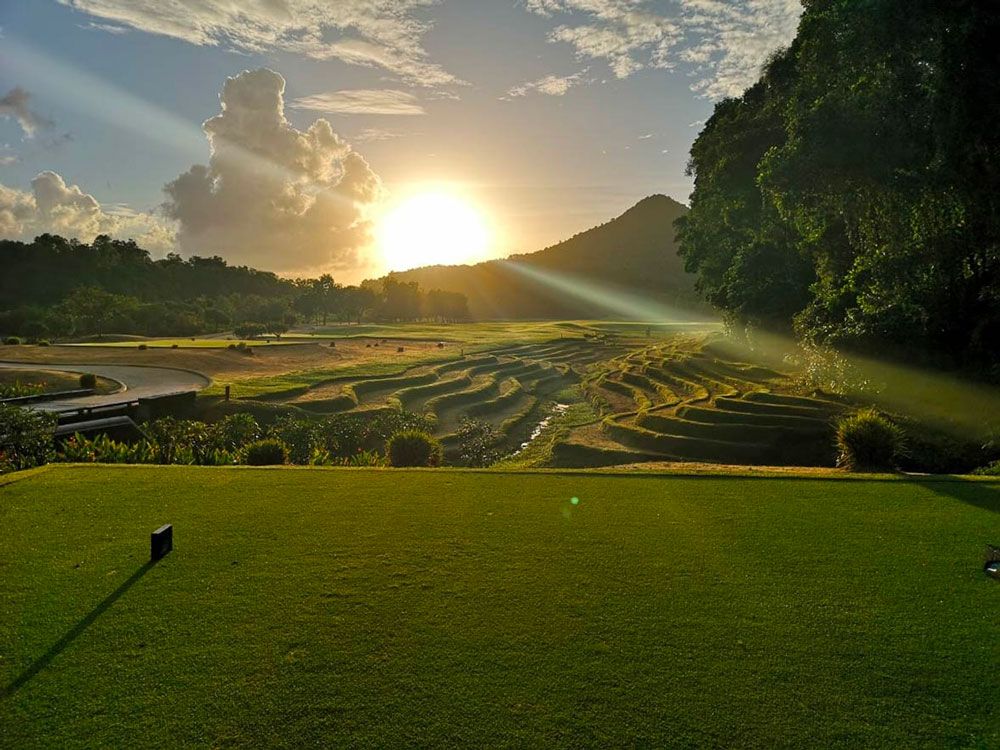 Rice fields in Laguna Lang Co Golf Course
In 2017, the leadership at Laguna Golf Lang Co reviewed a 3-hectare rice field within the golf course grounds. They decided to renovate it, recognizing the important role that the land plays in the golf course and overall landscape design. From the perspective of management and operation, this was also an action to protect and promote the traditional scenery in Central Vietnam.
A team of 15 people, belonging to the golf course's landscape maintenance department, was responsible for cleaning and caring for the existing area and expanding the rice field to 10 hectares.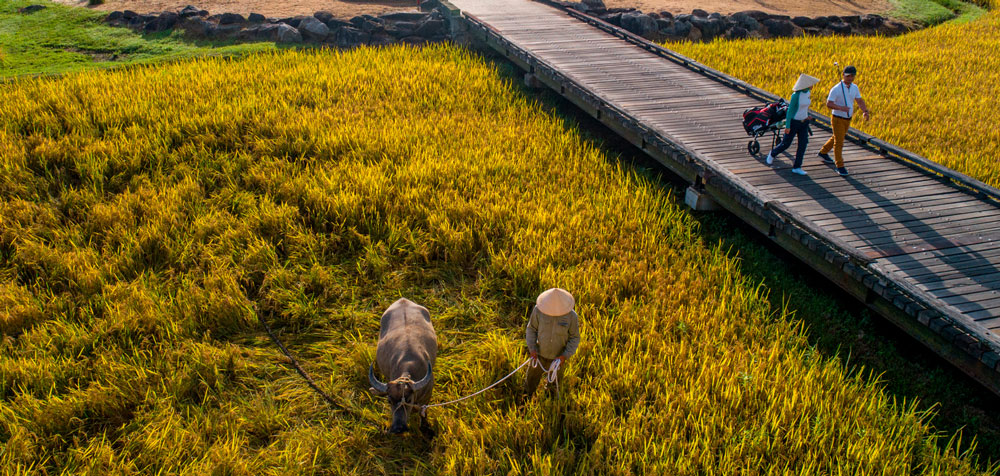 These fields had existed for many decades, long before the golf course was formed. But they were abandoned because it was difficult to get to them, with farmers only able to access them by boat.
It was not until the late 2000s that things changed. The Banyan Tree Group appeared with an investment license for a resort and golf course worth $1 billion, and they built a mountain road, which is now the main entrance.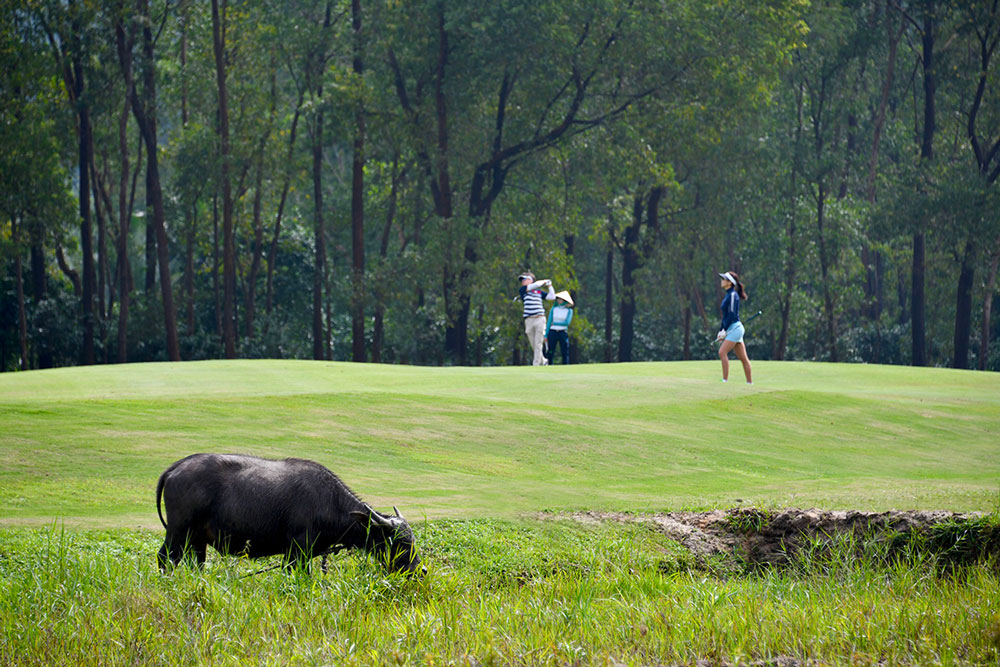 Holes 3 and 4 always had rice. Initially, they only played a secondary role as small, distinct green patches along the fairway. Now, rice is the main attraction at these two holes. It is present on both sides of hole 3 and runs along the entire left side of hole 4. Rice is also located behind hole 13 and on the right side of hole 15.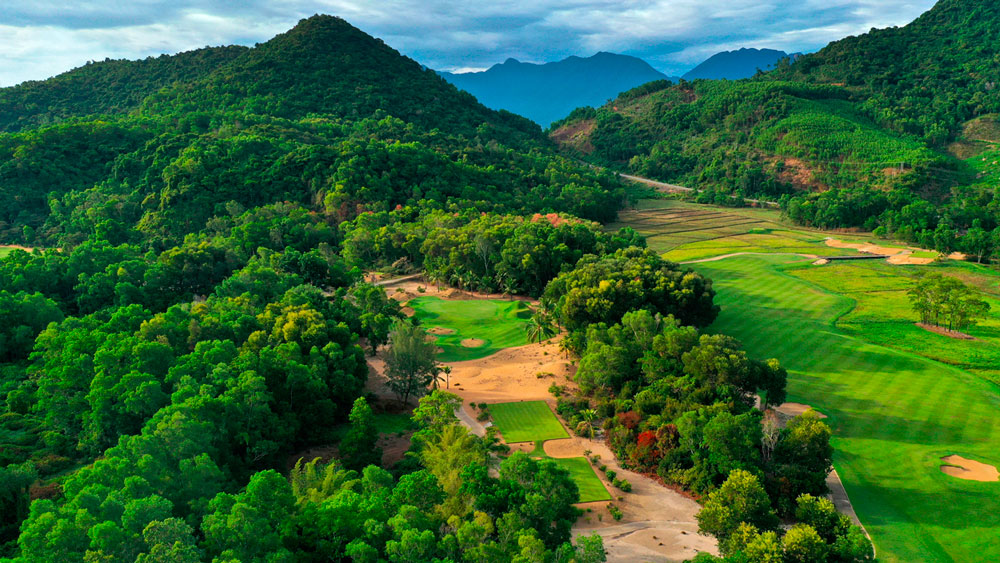 "Our goal is to be recognized as the 'Golf Course of Vietnam' by protecting the natural environment, environment, and traditions in the region," said Adam Calver, Director of Golf Services at Laguna Lang Co, in an interview with GolfLux. "We hope to be a model for sustainable design and operation of a resort-golf complex. Golf should be a sport that integrates with nature."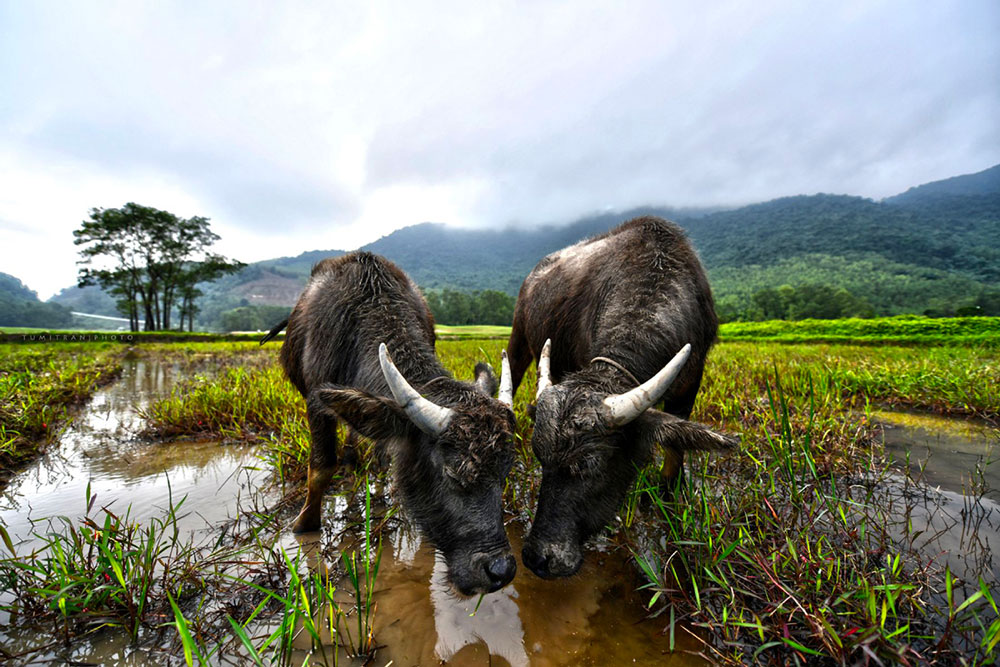 Over the past three years, the rice field team at Laguna Lang Co Golf Club has been strengthened with the addition of two more buffalos. In addition to Father Tu Phat and Mother Chi Chi, the team now includes Bao, Luna, and Lulu. These buffalos play a vital role in maintaining the course's landscape by grazing on grass after the harvest season.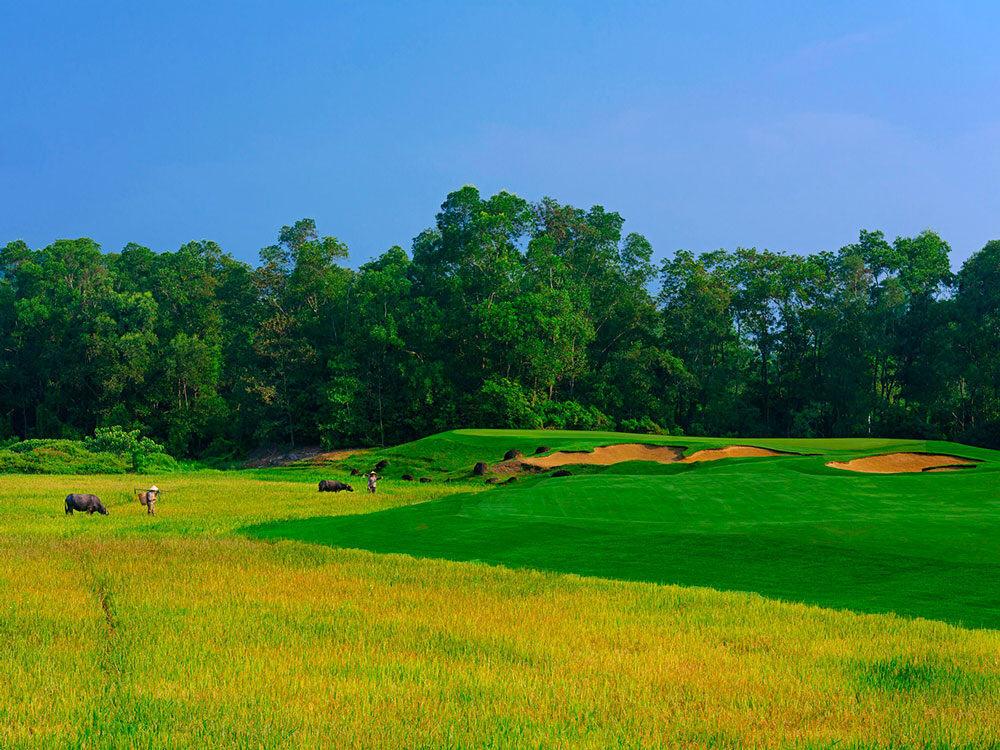 In recent years, most of the rice was given to local poor people, while a small portion was used as food for the staff and animals at the resort. "This year, due to increased production capacity, we will be able to use the grown rice to prepare special dishes on the menu. We will still provide a large portion to the surrounding community because the resort is not only for tourism but also committed to supporting the community," Calver added. "We are researching advanced solutions and will try many new varieties, with sustainable planting methods to provide the best-tasting rice. We hope this will be implemented by the end of the year."