10 Best Golf Courses in North Vietnam for 2023-2024
Vietnam has recently become one of the most attractive destination for golfers all around the world, from businessmen to tourists that come for sightseeing and golfing, if you just have short time and want to try the best courses in North Vietnam, check out this guide to the 10 Best Golf Courses in North Vietnam for your preference
Kings' Island Golf Resort
This golf course is about 1 hour driving to west from Hanoi city, a very famous and beautiful couse in Hanoi that you should not miss if have chance, on arrival you will get speed boat across Dong Mo Lake to an exclusive hideaway island which awaits you to test your golf abilities, all courses are separated from main land on an Island and you will immerse yourself in the scenery which you are surrounded in, keep away from city noisy
The complex exists of 54 holes, Par 72 and is divided to 3 courses, Lakeside Course was designed in 1993 by a gentleman named Robert McFarland of the United States. Mountainview Course was designed in 2004 by Pacific Coast Designs (PCD) based out of Australia.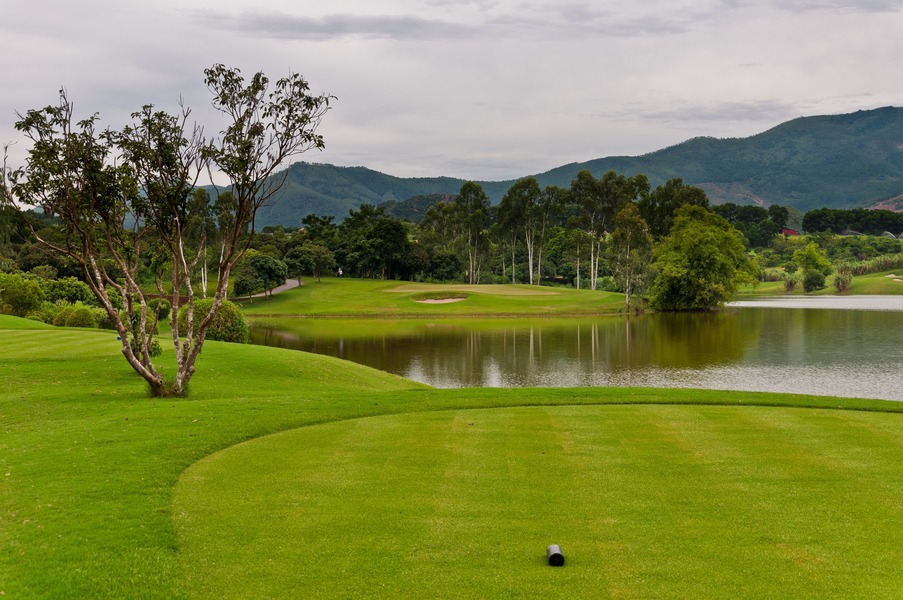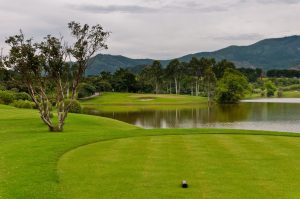 Sky Lake Resort & Golf Club
Sky Lake Resort & Golf Club is about an hour and a half drive from Ha Noi. It is located in the Vietnam, Ha Noi, ChuongMy prefecture, and Van Son Lake area. SkyLake is well known as the best 36 hole golf course near Hanoi city with beautiful view and world class course condition. Curvy mountains and peaceful lake will be the most suitable place for you to get away from busy urban life.
The Sky Course is the work of Bori Golf Design Ltd and lead designer Mr. Ahn Moon Hwan. The Lake Course, at 7,557 yards, was voted the 2012 / 2013 Most Challenging Course in Vietnam by the Vietnam Golf Association. It offers the golfer varying elevations and topography as the course weaves its way around the Van Son Lake which sits prominently in the center of the golf course.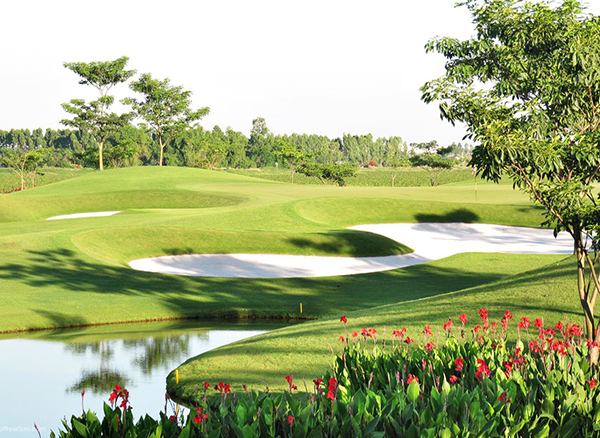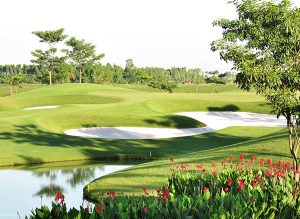 Van Tri Golf Club
Van Tri Golf Club is the first privately-owned golf club in Vietnam and is situated about 4 km from Hanoi through the Noi Bai Highway. This golf course was built way back in 2007 by the designer Peter Rousseau. Since this is privately owned club, it has all the amenities suited to private members' tastes with international cuisines in the clubhouse and high standards of service. However, this golf club membership is just restricted to 400 members. Because of its characteristic of ownership, Van Tri Golf Club is ideal for all levels of golfers who would like to spend some time alone with their friends, family or business associates.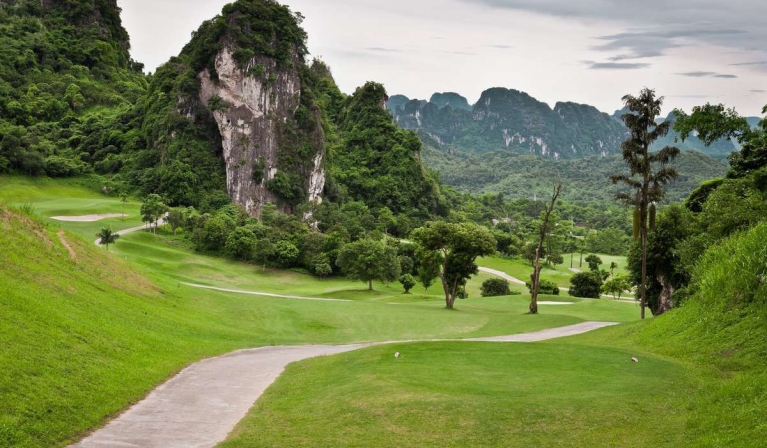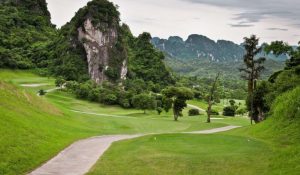 Phoenix Golf Resort
Phoenix Golf Resort is located in Yongbong Village, Long Son district and is 38km away from Hanoi city. It has a beautiful view beyond description so it is called HaLong Bay of the land
Designed by Ronald Fream, Phoenix golf resort has 54 holes, Par 72, each of the three courses at Phoenix Golf Resort makes use of severe fairway and green undulations as well as clever routing through and around the unique-looking limestone cliffs. Additional Japanese and Korean design inputs ensure that the surrounding environment is both well protected and stunning at the same time. The three courses are named Phoenix, Dragon and Champion Courses.
Phoenix Course was planned by golf course planner Ronald W. Fream(Golf Plan, USA) and constructed by two shapers Calvin Sylva(USA) and Ron Leck who is one of the able pupils of Jack Nicklaus.
Dragon Course was planned by Chairman Lee Dae-bong, Charmvit Group, He is recognized as the best talented golf course shaper in Japan with experiences over 20 Asian reputed golf courses as well as Yanji Haeran River CC(China), Namchon CC(Korea) and Busan Tongdosa CC.
Master Course was planned by Songho Golf Design Group, Korea(Represented by Song Ho).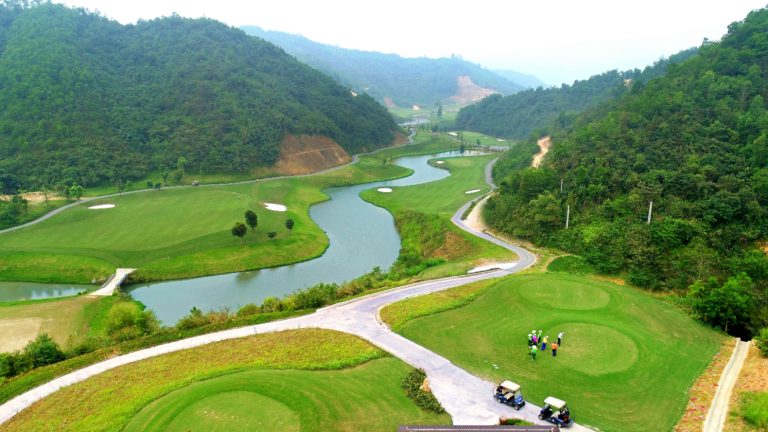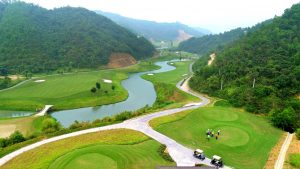 Hilltop Valley Golf Club
Hilltop Valley Golf Club is located about 60 kilometers west of Hanoi and is accessible by highway in over 1 hour
This course has 27-holes, IMG designed golf course offering a unique challenge amidst the breathtaking scenery of a mountain range with views of hills, valley, and the Da River
This course is exclusive and different from most other Vietnam golf courses as it has severe elevation changes from one point to another. With its varied terrain, plenty of green space, and beautiful views, it makes for a unique golf course and many memorable holes. The Paspalum grassed course's lush green color contrasts with the white sand bunkers and red rocky outcrops.  As the course matures, it will develop a good reputation among Vietnam golf courses as a pleasant and well-maintained resort layout. Mini-Verde Bermuda grass greens are gently undulated and kept at reasonable playing speeds.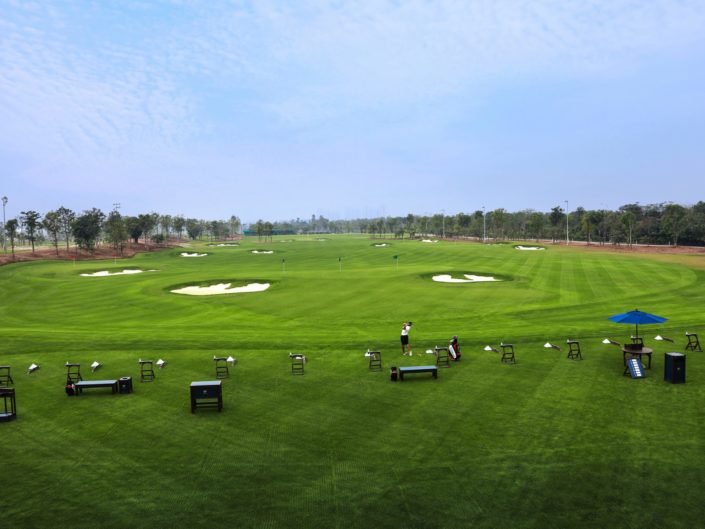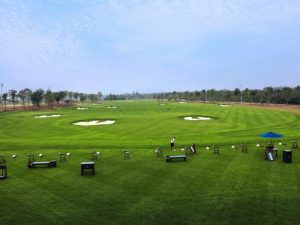 The Els Performance Golf Academy
The Els Performance Golf Academy is located in the beautiful Master planned Ecopark residential community close to the vibrant Vietnam capital Hanoi. EPGA offers an unrivalled teaching & practice experience for players to improve and hone their games throughout the year utilizing the very latest in cutting-edge technology.
The range of amenities on offer includes an extensive grassed & synthetic practice tee stocked with premium quality Titleist balls, nine-hole academy course, swing studios with video analysis, putting lab, dedicated short game practice areas, large contoured putting green, gymnasium and sports massage treatment room.
For new golfers that want to use professional services and want to expericence both practising and playing on 9 holes course, this course is an ideal choice.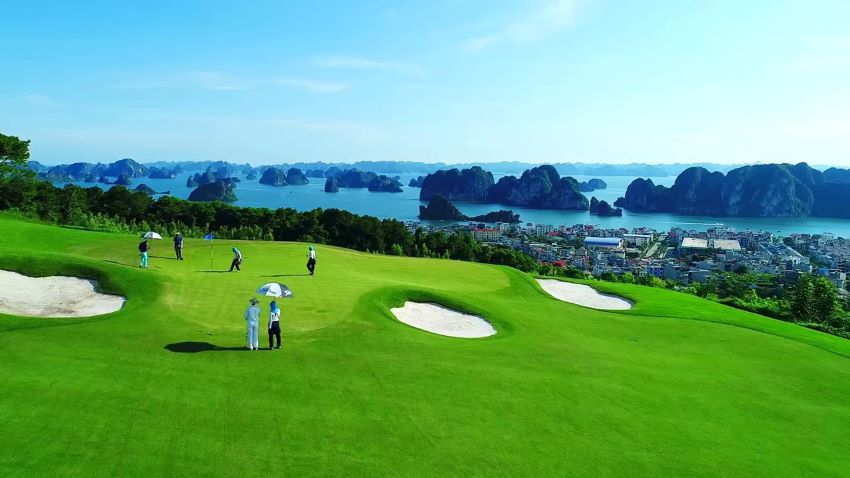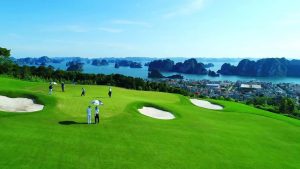 FLC Halong Bay Golf Club
Located in the popular tourist city of Ha Long – a UNESCO recognized natural wonder of the world, FLC Halong Bay Golf Club & Luxury Resort is a rare treat with its prized Feng Shui location on a high mountain presiding over an expansive coastal vista. Every position within the complex promises an unbroken view of either Ha Long Bay World Heritage or the alluring Ha Long City.
The 18-hole golf course is built according to the international standard, designed by a talented designer – Schmidt Curley. The most beautiful holes are the 8th hole and the 12th hole. These holes provide the entire view of Ha Long Bay and Ha Long City. Another thing players will encounter while playing here is the varying slope of the course; this requires players to be careful for each shot. In addition, the fairway area is quite large and surrounded by many bunkers which will increase the difficulty of the game a lot. 
It takes about 2 hours and a half drive from Hanoi to this course, golfers can come and stay at this complex of hotel and golf club, or enjoy a night on a cruise to visit Halong Bay.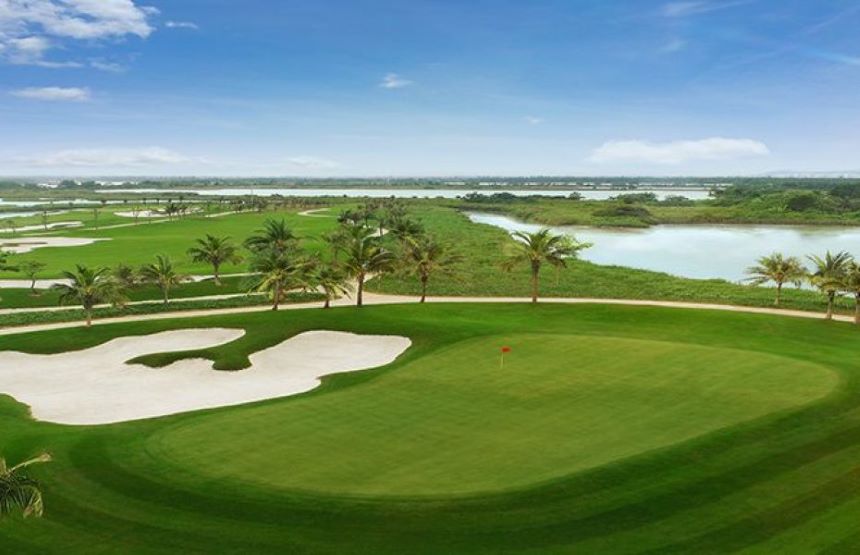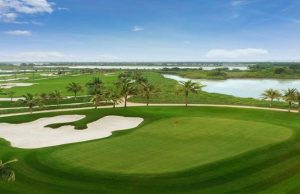 Vinpearl Golf Haiphong
Vinpearl Golf Haiphong is 120 kilometers East of Hanoi and takes 2 hours drive from Hanoi on highway. Entire couse is set amid the 872 hectares of Vingroup's Vu Yen Island Ecotourism Area and crisscrossed by three rivers, in addition to the 36-hole championship golf course, the island features eco-villas, an ecological park, amusement complex and a cable car system stretching 1.5 kilometres to link the mainland and the Island
Designed by IMG, Vinpearl Haiphong features two distinct courses; the Lakeside Course and the Marshland Course. Platinum Paspalum grassed fairways and Tiff Eagle greens on both courses ensure year-round playing conditions.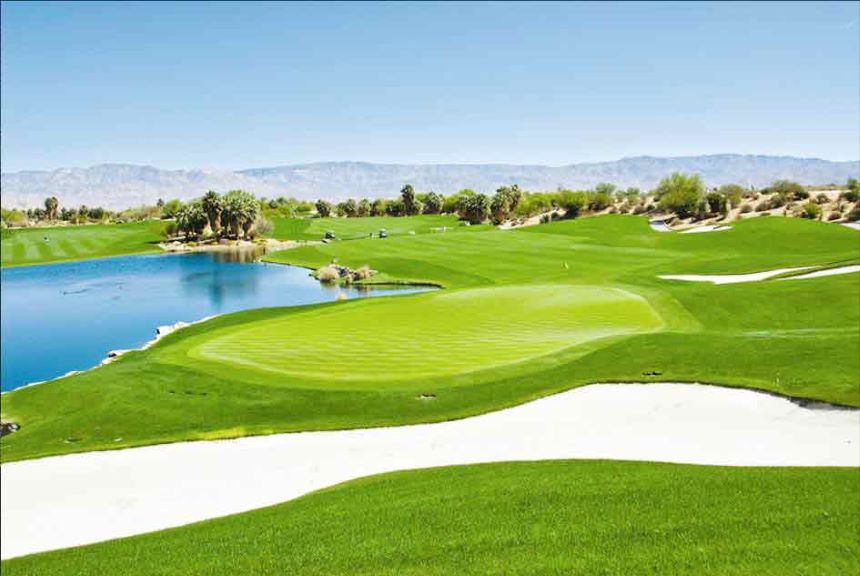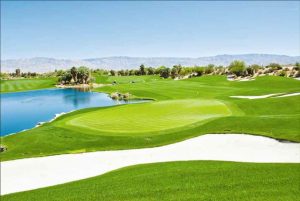 Royal Golf Club
Located in Ninh Binh Province, it takes 2 hours drive from Hanoi. The 670-ha course consists of 3 courses, namely Doi Vua (King's Hill), Nu Hoang (Queen) and Hoang Tu (Prince). It is well-designed in line with beautiful nature of ancient mountains as well as Yen Thang lake. The course is full of traps and bunkers, making it more exciting and challenging to golf lovers. Especially, all the greens are fairways are covered with Greenleas Park and Novotek grass imported from Thailand, which will make your ball path greater than ever.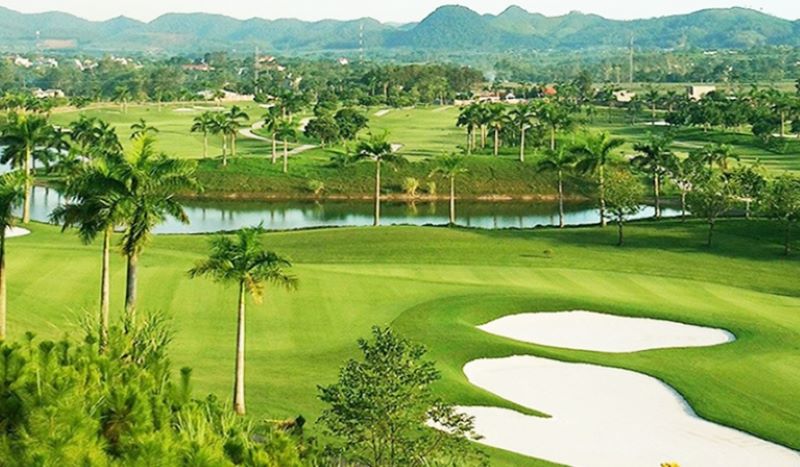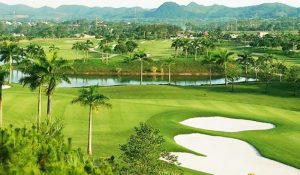 Trang An Golf Club
Trang An golf club is located in Ninh Binh, about 100km South of Hanoi, it takes 2 hours drive
Trang An Golf & Country Club has a 7,074-yard 18 hole championship course and a smaller 18-hole "Precision" course where members can practice their short games
This course weaves around the mature pine forest with magnificent view of limestone karst peaks and is surrounded by 45-hectare Dong Chuong Lake that offer a peaceful & serene atmosphere for a golf trip of players from Ha Noi and other nearby provinces.
Read more: